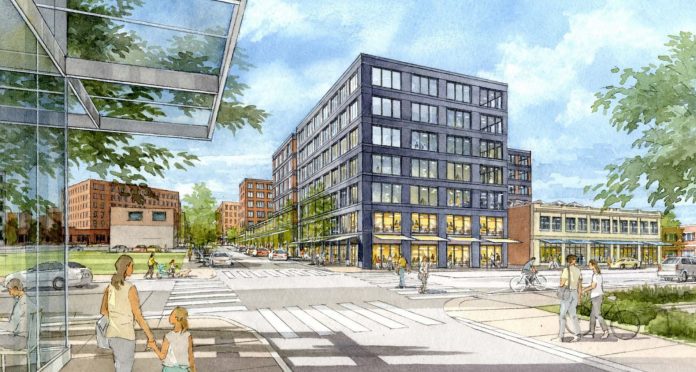 PROVIDENCE – Two development teams are expected to present plans next week for a parcel in the Interstate 195 Redevelopment District.
Representatives of Post Road Residential, of Fairfield, Conn., and Pennrose Co., of Philadelphia, plan to discuss their ideas for Parcel 28, a site close to the emerging Wexford Science & Technology campus.
The parcel is bounded by Chestnut, Richmond, Clifford and Friendship streets.
Post Road Residential is pitching a mixed-use building with retail and public gathering spaces, over a 112-space parking garage, according to a brief outline posted on the commission website.
Pennrose has a development specialty in mixed-income and affordable multifamily housing. It proposes a mix of residential and retail spaces in a six-story, L-shaped building, with a 36-car parking lot accessed on Friendship Street and screened by trees. The project would include 120 apartment units in sizes ranging from one to three bedrooms and two retail spaces.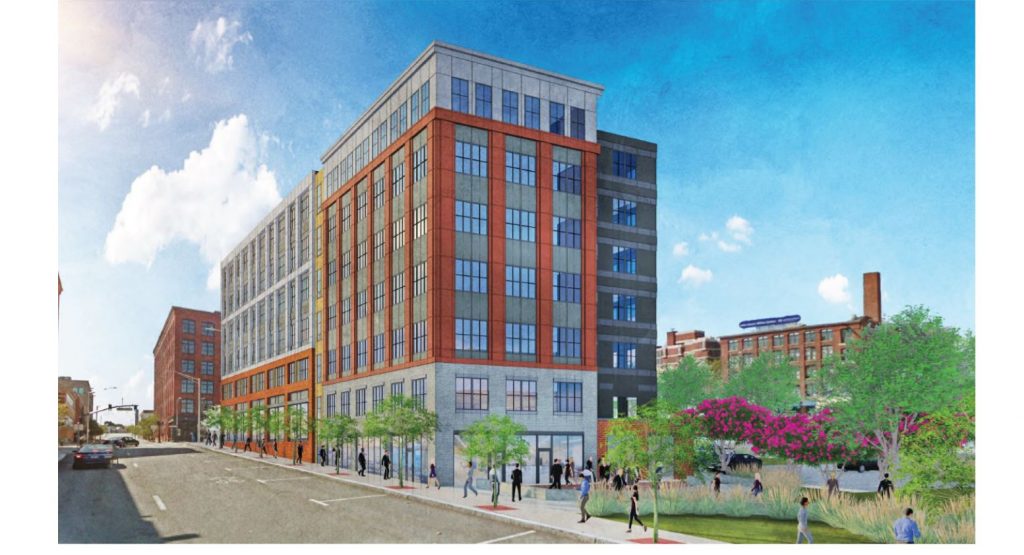 The public presentations will come about a month after the I-195 Redevelopment District Commission had public airings of proposals from three other competitors.
They included: DMG Investments LLC, which has pitched a 13-story building on the site with 344 rental units of varying sizes; Exeter Property Group, of Conshohocken, Pa., which has proposed a multifamily building with 246 units, most of them efficiencies aimed at millennials; and Waldorf Capital Management LLC, which has proposed an office building with more expansive space for companies, over street-level retail.
The I-195 commission meets on Wednesday, April 24, at 5 p.m.
Mary MacDonald is a staff writer for the PBN. Contact her at macdonald@pbn.com.