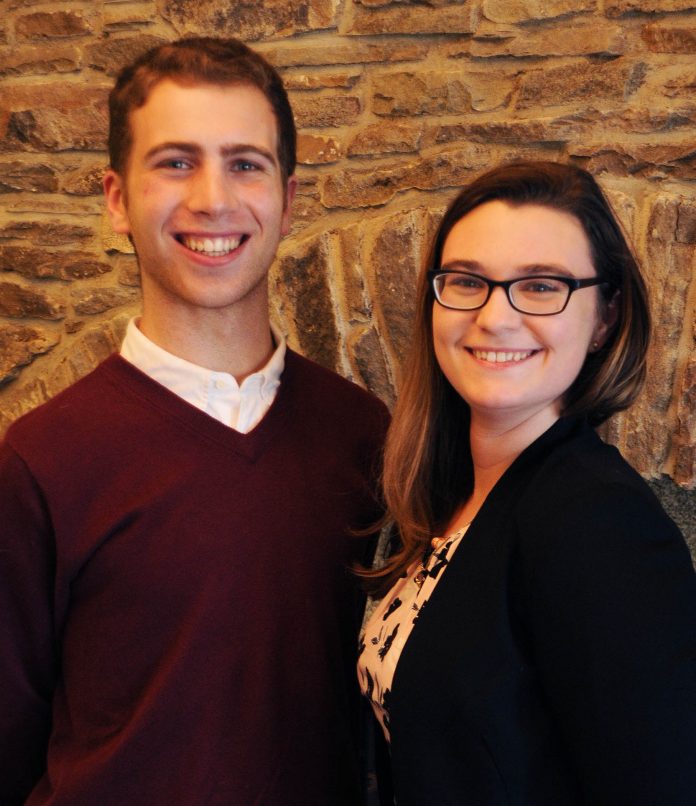 SOUTH KINGSTOWN – Since its inaugural awarding in 2005, a total of 27 University of Rhode Island students have been awarded the Ernest F. Hollings Scholarship from the National Oceanic and Atmospheric Administration, including the two most recent students announced in April.
The school's 2018 recipients are sophomore biology majors Erin Tully, of New Britain, Conn., and Max Zavell, of Highland Park, Ill.
Designed to increase and encourage the study of oceanic and atmospheric science, the scholarship program awards students with $19,000 toward tuition in their final two years of undergraduate study as well as a paid summer internship at a NOAA laboratory and the opportunity to present their research at a NOAA conference.
Tully became interested in marine science after childhood visits to the local zoo.
"From then on, I read all the books about life in the sea that I could and looked for every opportunity to get real hands-on experience in the field," she said in a statement.
Enthusiastic about the research opportunity, Tully, who is also the secretary of the URI Marine Science Society and a member of the Society for Women in Marine Science, said she's "always known" she wanted a career with NOAA "and the Hollings Scholarship is a great step toward that goal."
Zavell, who has maintained saltwater aquariums and reefs at his home since childhood, said his interest in marine biology is also derived from trips to a local zoo – the Shedd Aquarium in Chicago.
"I applied for the Hollings Scholarship because I thought that it would be a good way to communicate my interests in both research, and public outreach and education," said the recreational scuba diver in a statement.
Tully and Zavell will attend a NOAA conference for Hollings scholars in July, and early next year will learn which NOAA lab they will be assigned for their summer internship.
In total, Hollings scholarships have provided more than $450,000 in scholarship funds to URI students who have majored in marine biology, aquaculture and fisheries, ocean engineering and marine affairs.
Emily Gowdey-Backus is a staff writer for PBN. You can follow her on Twitter @FlashGowdey or contact her via email, gowdey-backus@pbn.com.