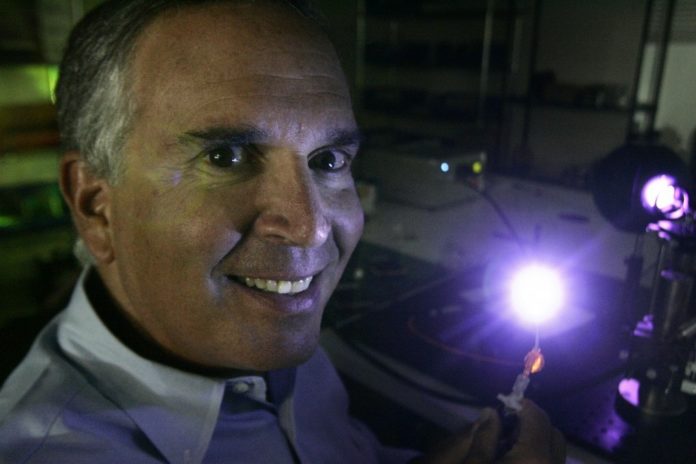 PAWTUCKET – Innovators in a wide range of sectors came together last night for the combined Rhode Island Innovation Awards and Tech Laureates Night 2007.
The dinner and joint awards ceremonies, hosted by Hasbro at its corporate headquarters, were preceded by a networking reception and addresses by Gov. Donald L. Carcieri and Tim Hebert, chairman of the nonprofit Tech Collective.
The Rhode Island Innovation Awards – established last year by the Providence Business News and R.I. Economic Development Corporation to honor and encourage the leaders of the local innovation economy – drew more entries this year than last and produced a more-varied field of winners. The 2007 Innovation Awards and their winners are:
• Collaborative Innovation Leader: LOCAL Architectural Research Design
• Innovation of the Year: CleanBrands LLC's "bedding encasements" for allergy and asthma sufferers.
• Innovation Champion (for an organization): The Slater Technology Fund, the state-backed venture capital firm supporting local technology startups and expansions.
• Student Innovator: Adam Standley, a master's degree candidate at Brown University who is seeking to develop a better, cheaper superconducter.
• Rising Star: Matt Grigsby, founder and principal of Design Awareness, for his efforts as co-founder of Ecolect to develop a free Web site that will help builders and designers find sustainable materials
• Innovator of the Year: Robert A. Rabiner, whose IlluminOss Medical Inc. is developing a new system to help broken bones heal more quickly.
• Innovation Champions (for individuals): Brian Jepson and Jack Templin, for establishing the Providence Geeks, a networking group for the local tech community.
The Tech Collective's Tech Laureates Night honors individuals and institutions who advance the nonprofit's dual goals of community building and work-force development. The 2007 Tech Collective Recognition Awards and their winners are:
• Advancement of Youth in Technology: Lianna (Lee) Fenton, an education consultant and former special-education teacher who developed the U.S. FIRST robotics program now active at five high schools in Rhode Island.
• Exceptional Community Building Partner: The Providence Geeks.
• Excellence in Workforce Development: Condordia Fibers.
• Outstanding Partner: Roger Williams University.
The event's theme was Pathways to Innovation: Join the Transformation. Lead sponsors for the PBN-R.I. EDC-Tech Collective event included Atrion Networking Corp., Cisco Systems, Cox Business Services, Hasbro, Item Group, Lighthouse Computer Services, Packeteer and the R.I. Science and Technology Council (STAC).
Articles about the Rhode Island Innovation Awards and Tech Laureates Night 2007 awards program, including profiles and photos of the honorees, will be published in the Oct. 1 Providence Business News, in a special section entitled 2007 Rhode Island Innovation Awards. For additional information, visit www.PBN.com, www.Tech-Collective.org or www.riedc.com.