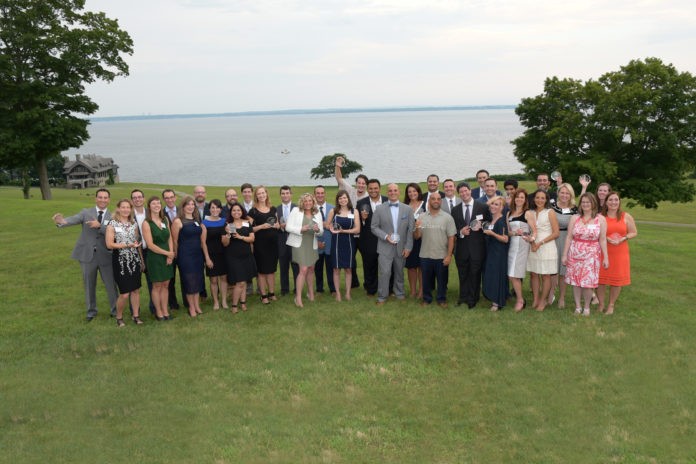 WARWICK – The threat of rain could not dampen the spirits of those in attendance of Providence Business News' 2017 40 Under Forty celebration. Held again at the Aldrich Mansion in Warwick Neck, the event attracted 400 of Rhode Island's business leaders and family members to celebrate the achievements and potential of this year's honorees.
The 19 women and 21 men who formed the 2017 class of 40 Under Forty winners ranged from the governor's chief of staff (Brett Smiley) to the founder of Matunuck Oyster Bar (Perry Raso), from the creator of a memorial to service members killed since the 9/11 attacks (Dee DeQuattro) to a senior manager in charge of making sure medicine manufactured at Amgen Rhode Island is safe and effective (Kacey Fetcho-Phillips).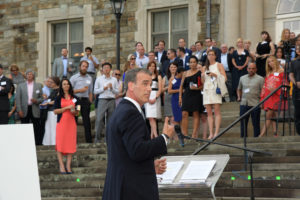 The members of the 40 Under Forty Class of 2017 were selected from among 195 applicants, a record. To see the list of this year's winners, click HERE.
Presenting sponsor of the 2017 40 Under Forty program is Marsh & McLennan Agency, joined by partners sponsors Cox Business and Neighborhood Health Plan of Rhode Island.