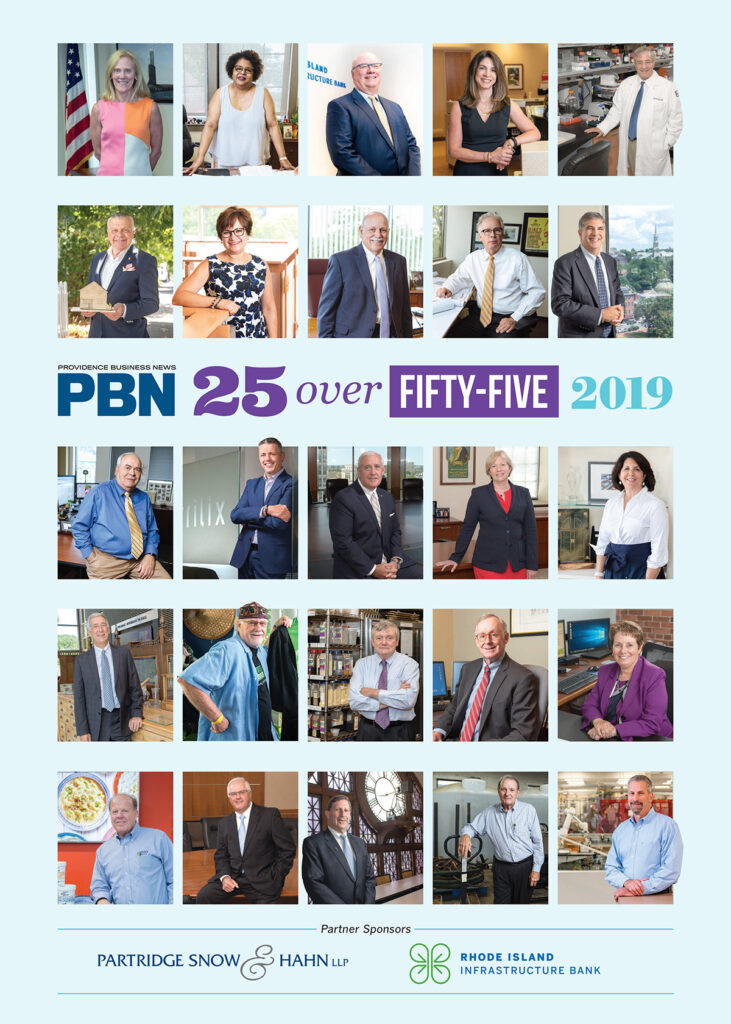 What makes a career? Professional achievements? Permanent and heartfelt friendships? Impact on a community?
How about all three and more?
This year, Providence Business News celebrates 25 people over the age of 55, the first time we have looked en masse at business community leaders who have left [and are still leaving] legacies for future generations to take note of.
The honorees range from bankers to nurses, nonprofit leaders to attorneys, and even someone who fertilizes lawns.
But as wide-ranging as the careers of these people are, they all have one thing in common: They have made significant contributions to their fields, as well as to the people who have worked with them. They will indeed be taken note of.
One example is Dennis Littky, who has been disrupting the educational world for decades. He first made a name for himself and his ideas locally when he formed Big Picture Learning, the parent entity of the Metropolitan Regional Career and Technical Center – also known as the Met School. But he knew there was a piece to the Met's approach to experiential learning that was missing, the one that completed the educational journey that many had begun but not – through circumstance, funding or another reason – finished.
Ten years ago, the now 75-year-old Littky formed College Unbound, a degree-granting institution that has graduated 120 adults, students who needed that sheepskin for personal and societal validation. If nothing else, Littky's work on behalf of lifelong learners here and across the world is worth noting.
Our inaugural 25 Over Fifty-five is fortunate to have partner sponsors Partridge Snow & Hahn LLP and the Rhode Island Infrastructure Bank. Their support has helped PBN recognize these extraordinary individuals.
Mark S. Murphy
Editor

Want to share this story? Click Here to purchase a link that allows anyone to read it on any device whether or not they are a subscriber.