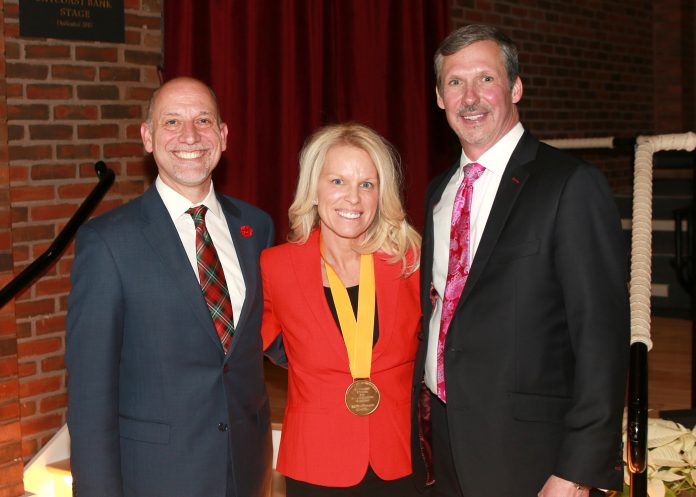 NEW BEDFORD – The board of trustees for Southcoast Health System and the board of trustees for Southcoast Hospitals Group awarded the Southcoast Trustees' Medal for Outstanding Service to three volunteers Dec. 11 during Southcoast Health's 2018 Annual Meeting, held at the New Bedford Whaling Museum.
The winners were Jill Fearons, of Mattapoisett, Mass., and Joanna Bennett, of Wareham, Mass., and Christopher Makepeace, of Marion, Mass., both of the Makepeace family, Southcoast Health announced.
The award is considered the highest honor the Southcoast boards can bestow. It is presented to individuals who have shown "exemplary service, selfless giving and commitment to the goals and mission of the health system and hospitals," according to a statement from Southcoast Health.
"Southcoast Health is so fortunate to have Jill Fearon's energetic commitment and the Makepeace family's devoted sense of service as part of our community. These medals serve as a symbol of our deep appreciation and gratitude for their outstanding service," said Keith A. Hovan, CEO of Southcoast Health.
Fearons began driving support and advocacy for Southcoast Pediatrics with a party in her home in 2014, which led to an annual fundraiser – The Fearons Celebration – that is now one of the biggest charitable endeavors in the south coast, according to Southcoast Health.
Fearons also plans and directs a myriad of activities, from lemonade stands attended by her children to teddy bear and toy drives involving volunteers and merchants from throughout the community.
She is known for caring about every pediatric patient that walks through St. Luke's Hospital's doors and has spent hundreds of hours as a volunteer baby-cuddler, Southcoast Health said. In 2018, she started the Food for Tots program, in which she brought together media partners and restaurateurs to direct publicity and donations to Southcoast Pediatrics.
Fearons' efforts have raised hundreds of thousands of dollars for Southcoast Pediatrics.
"I am incredibly grateful to be recognized by the trustees – many of whom I admire for their commitment and tireless work in our communities," Fearons said while accepting her award. "I'm very fortunate to be the one whose name is on the award, but the truth is that I am simply the quarterback on an amazing team. I take the ball and hand it off and they make all of these incredible things happen. This recognition really belongs to them."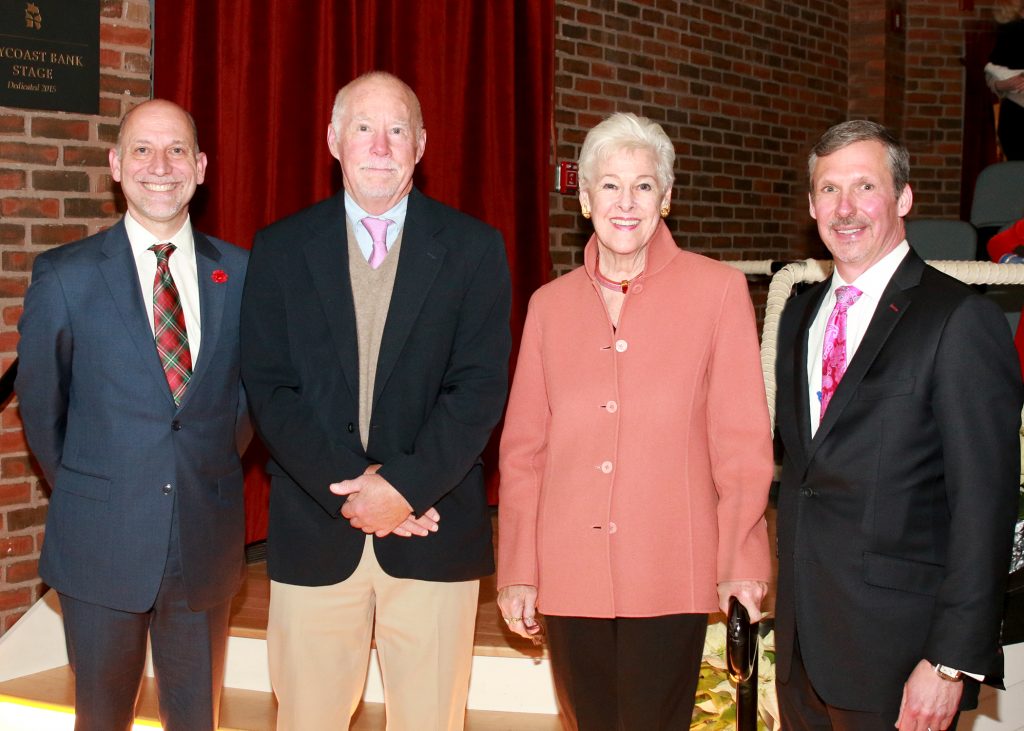 Joanna Bennett and Christopher Makepeace are siblings from a family whose commitment to Tobey Hospital dates back to when it opened in 1938, according to Southcoast's announcement. Their grandfather, John Crocker Makepeace, served on Tobey's board and as the hospital's first treasurer, while their father, Maurice Bursley Makepeace, carried on the family commitment of board service for more than three decades, according to Southcoast Health.
"We are so blessed to have been born into this family," said Christopher Makepeace during the presentation.
Bennett added, "We do what we can to carry on the legacy of our father and grandfather, who taught us that much is required of those who are given much."
Bennett and Makepeace continued their family tradition of giving, creating a foundation in memory of their parents in 1998. Grants from the foundation established an endowment at Tobey Hospital to ensure continued support for patient care.
Bennett and Makepeace also contributed a major capital gift that established the Makepeace Center for Women and Families. Most recently, Bennett served on the planning committee for the Campaign for Southcoast Health, and she and her brother also made a capital gift for the upcoming renovation and expansion of the Tobey Emergency Department.
Rob Borkowski is a PBN staff writer. Email him at Borkowski@PBN.com.