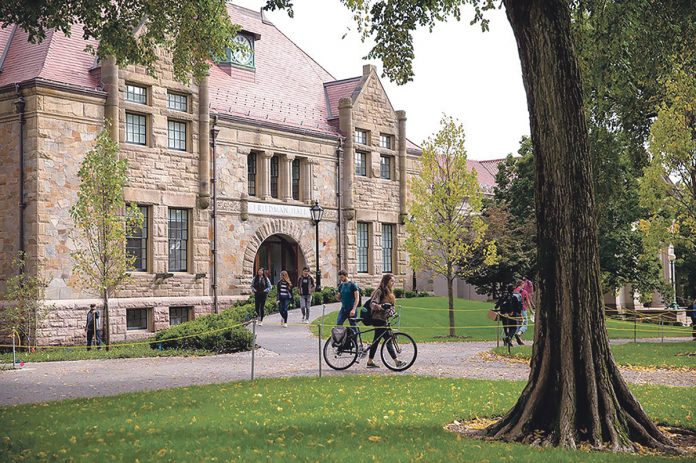 PROVIDENCE – Four assistant professors at Brown University earned research fellowships from the Alfred P. Sloan Foundation Tuesday.
The Brown assistant professors, the only four recipients in Rhode Island this year, will each receive a two-year, $70,000 fellowship to further their research. The fellowships are awarded to early-career scientists and scholars in the United States and Canada. A total of 129 fellowships were awarded in 2019.
The 2019 Rhode Island fellows:
Lorin Crawford, department of biostatistics, School of Public Health, Brown University – To support Crawford's research building deep-learning algorithms to detect interactions between genes that contribute to disease, such as cancer.
Kathryn Mann, department of mathematics, Brown University – To further Mann's research in geometric topology and dynamics.
Brenda Rubenstein, department of chemistry, Brown University – To further Rubenstein's quantum chemistry research regarding the development of new stochastic electronic structure methods that are accurate and that will scale well with system size.
Amatai Shenhav, department of cognitive, linguistics and psychological sciences, Brown University – To advance Shenhav's research on the brain's role in motivating humans to achieve goals.
"Sloan research fellowships are among the oldest and most prestigious awards given to early-career scientists in many fields," stated Jill Pipher, vice president for research at Brown and a professor of mathematics. "For each of Brown's four winners, this fellowship is an important honor, giving them the opportunity to further develop their outstanding research and its impact on the world. Beyond these individual achievements, this year Brown joins a small group of outstanding private research universities with four or more new Sloan fellows. We are proud of these scientific leaders and of the distinction that these awards signify for their research fields at Brown."