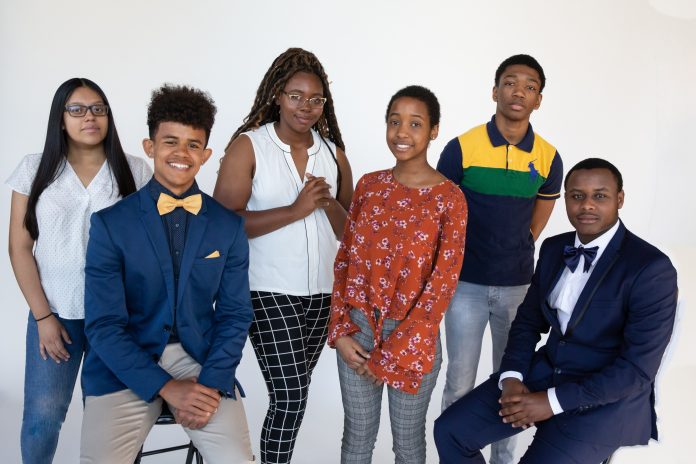 PROVIDENCE – The Rhode Island Foundation has awarded scholarships to six Rhode Island high school students who will start college next fall. The winners of the scholarships, honoring state founder Roger Williams, are eligible for a combined $320,000 in financial assistance over four years.
The four-year, renewable scholarships are provided through the Carter Roger Williams Initiative, launched two years ago by philanthropists Letitia and the late John Carter.
This year's scholarship recipients are Jacqueline Contreras of Providence, Marissa Henley of Woonsocket, Ezra Monteiro of Newport, Angella Nakasagga of Cranston, Abel Ndungutsye of Providence and Alfusatny Saine of Woonsocket.
They were selected from more than 160 applicants based on academic achievement, financial need, appreciation for Roger Williams' values and record of community service.
"Roger Williams had the chance to further his education because of the people around him. Because of the vision of the Carter family, we have the opportunity to encourage students and their parents to think big about their future," said Jessica David, the foundation's executive vice president of strategy and community investments.
Contreras graduated from Central High School in Providence. She will attend Providence College, where she plans to major in education and ultimately become a teacher in Providence.
Henley graduated from Woonsocket High School. She will attend Kent State University and plans to run for office or become a lawyer after college.
Monteiro graduated from Rogers High School in Newport. He will attend Howard University and plans to major in economics and pursue a career in the financial industry.
Nakasagga graduated from Cranston High School East. She will attend the University of Miami, where she will major in health and neuroscience.
Ndungutsye graduated from Mount Pleasant High School in Providence. He will attend Roger Williams University, where he will major in engineering.
Saine graduated from Woonsocket High School. He will attend the University of Rhode Island. He has not decided on a major, but plans to focus on nursing, biology, accounting or business.