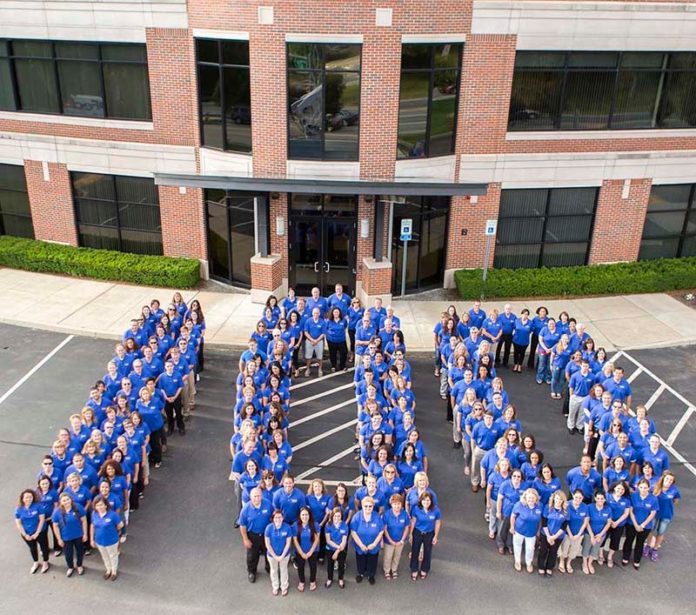 Work is work and it must be done – and well – but at Navigant Credit Union, it's understood that work is, quite simply, not everything.
Actually, it's more than understood. It's a deliberate and maintained part of the company's culture that has helped make it the winner in the large-employer category in PBN's Best Places to Work awards program.
"They have their priorities right," said Lisa Dandeneau, executive vice president and chief operating officer. "This is work and while we love it and it's important, people have lives outside of work that matter much more. And we have a good balance of understanding that and doing the right thing."
A focus on family and community has been part of the company's approach since it was founded in the basement of a neighborhood parish in Central Falls in 1915.
According to the company's website, Navigant Credit Union was formed as the result of a community vision of providing families and businesses an institution that would work for them and with their well-being in mind during the state's textile industry expansion.
Today, Navigant is headquartered in Smithfield – and changed its name as it grew to serve a community beyond the Blackstone Valley – and manages more than $1.5 billion in assets.
The company's 249 employees serve more than approximately 65,000 members.
"We're really like a family here," said Jeffrey Lemos, vice president of human resources. "We genuinely care about everyone here, and that's employees at all levels."
Lemos began at Navigant Credit Union six years ago this month. He said he wasn't looking for a new job when he learned of an open position at the company.
"When I came for interviews, I could see how happy people were here and I learned quickly that the values the company has fit with the type of person I am," Lemos said.
A large part of that, he said, is the company's continued dedication to the community it serves. Among initiatives within this commitment are VForce, which allows employees to volunteer on paid time, and the EverFi program, through which Navigant gives support to northern Rhode Island high schools for a financial-literacy course.
In addition, many Navigant employees sit on boards of charitable organizations.
"Anywhere we do business, we really try to support the community," Lemos said.
The benefits Navigant provides employees are plentiful. In addition to excellent medical and dental coverage and diverse 401(k) packages, Navigant offers a defined-benefit pension plan, tuition reimbursement and generous paid time off.
Then there's the little things for which employees have a big appreciation – the onsite fitness center with free classes and personal trainers, a health and wellness committee that regularly offers stress-management programs and an annual raffle that regularly includes some pretty nice prizes, among other things.
"There's a lot of reasons why people find us to be a really attractive place to work for," Lemos said. "I really do feel we offer excellent benefits that take that pressure off people."
For Dandeneau, who has been with Navigant for more than 22 years, one of the benefits of working there has been the mentorship she's received as she transitioned from her original position of internal auditor to the company's C-suite.
"It's been a great time of change (since I began here) and I've worked for our CEO (Gary Furtado) the entire time," Dandeneau said. "As the years went on, there were opportunities for growth and increased responsibility and so (Furtado) has given me terrific opportunities and challenges."
In turn, she also appreciates the opportunity to mentor others coming up in the profession.
"I take great pride in giving folks opportunities to challenge themselves and I find immense gratification in putting a team together and seeing them accomplish amazing things," she said.
Dandeneau said another great benefit to working at Navigant is that the company "knows how to have fun" while getting the job done and doing it well. Showing appreciation and support for employees, she said, is an important part of this.
She recalled one instance where she actually delayed the launch of a product because an employee critical to its rollout had a medical issue that required time away from work.
"The company you work for and the people you work with truly matter to (a work-life balance)," she said. "At the end of the day, life happens and no matter what we're doing, when an employee has something that's more important than work, we understand that." n
Employees in R.I.: 249
President and CEO Gary Furtado