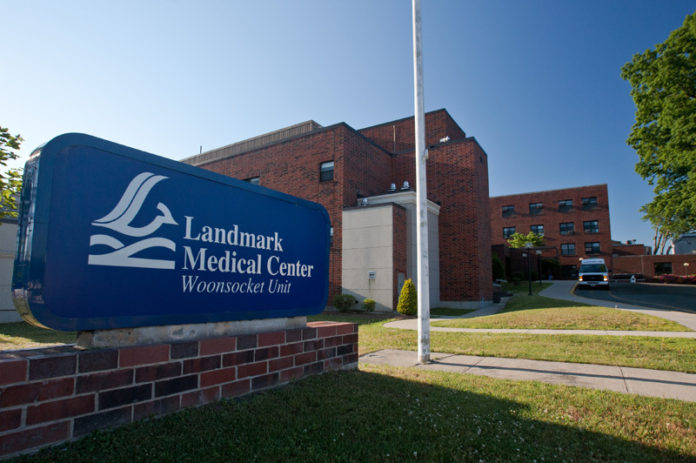 PROVIDENCE – A July 25 deadline set by the R.I. Attorney General's office looms for Steward Health Care to close its deal to acquire Landmark Medical Center of Woonsocket and its sister facility, the Rehabilitation Hospital of Rhode Island in North Smithfield. As a result, the court hearing scheduled on Tuesday morning, July 24, before Superior Court Judge Michael A. Silverstein, may prove to be the climatic scene in the four-year saga of Landmark's receivership.
If the deal is finalized, Landmark would become the Blackstone Medical Center, a for-profit entity incorporated in Delaware as part of Steward Health Care, a for-profit hospital system based in Boston, which in turn is owned by a private equity firm, Cerberus Capital Management, located in New York.
The hospital would become the 12th hospital purchased by Steward – and its first in Rhode Island – since the hospital chain was first created in November 2010.
However, if and when the asset purchase agreement is completed, the ongoing dispute between Steward and Blue Cross & Blue Shield of Rhode Island over a future contract setting rates for reimbursement shows no sign of easy resolution. The dispute is not one of the contingencies covered in the pending asset purchase agreement, so that the conflict will not be resolved by the sale of the hospital.
Contract negotiations broke down earlier this month, resulting in Blue Cross sending out letters notifying 198,000 members that as of Aug. 1, Landmark may no longer be a part of the health insurer's provider network. The actual contract expired on July 16, and Blue Cross has filed a completed material modification application for its provider network with the R.I. Department of Health. "We are now in the public comment period of the process," said Dara Chadwick, the agency's spokeswoman.
Richard Charest, the current president of Landmark, in a letter dated July 17 to Dr. Michael Fine, director of the Department of Health, asked Fine not to approve the plan, arguing that Blue Cross's dropping of Landmark from its network would present "a financially untenable prospect."
Landmark Medical Center is also asking a Superior Court judge for permission to move forward with a lawsuit accusing Blue Cross of "starving the hospital into insolvency" with unfairly low reimbursements, The Woonsocket Call reported. ?
At the same time, Steward, in partnership with Landmark and United Nurses & Allied Professionals, the union representing workers at Landmark, launched a series of sharply worded print ads in Providence Business News, The Providence Journal and The Woonsocket Call, as well as radio ads, attacking Blue Cross.
Michele Lederberg, executive vice president and general counsel at Blue Cross, told PBN that the health insurer's data indicates there would be "adequate access" if Landmark were no longer in the Blue Cross provider network.
Most Blue Cross members who live in the hospital's catchment area don't use Landmark, according to Lederberg. "Eighty percent of members [in the catchment area] seek services at facilities other than Landmark, and for Medicare members, 65 percent who live in the catchment area go somewhere else," she said, citing Blue Cross's data analysis. Further, she continued, on an average day, Landmark, with 214 licensed beds, has about 100 people who are in-patient. "Of that, we have about 10 of our members in the hospital there," Lederberg said.
"We're moving forward," she said. "But our offer is still on the table."
R.I. Health Insurance Commissioner Christopher F. Koller, in a discussion with business leaders at a gathering hosted by the Greater Cranston Chamber of Commerce on July 19, pointed to the conflict over reimbursements between Steward and Blue Cross, telling his audience that they needed to pay close attention to the dispute.
"If we want to lower costs, we're all going to have to change," Koller said, stressing the need for better statewide coordination of health care services, saying that a hospital with 65 percent utilization of beds does not make economic sense.
The biggest problem that Landmark faces, he continued, is that Woonsocket "is a poor community with a really poor payor mix."