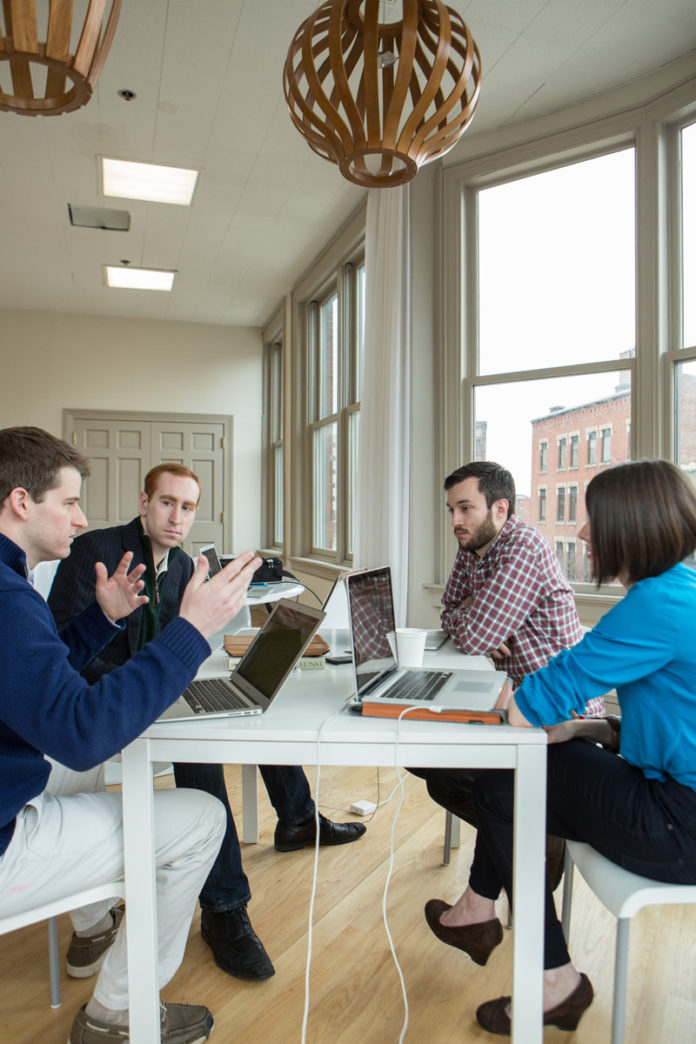 It seems like everything these days is connected to Wi-Fi.
Whether it's your phone, TV, computer, thermostat or even your dishwasher, chances are "there's an app for that." So there's also likely to be a company that owns that product and chances are you're – at some point – going to have to interact with its customer service, which often is not fun.
CallRed Inc. last year launched a website allowing consumers to type in an issue with any company and CallRed would try to resolve it. Now, the company is taking it one step further with a downloadable app expected to launch next month that continuously monitors Wi-Fi-connected devices.
Using an algorithm, it can determine when something is wrong even before the appliance or device begins showing signs.
"If your computer is slowing down there's always a reason for that and it always lies in the code," said co-founder Andrew CP Kelley, who runs the Providence-based company with his partner Daniel P. Reilly.
If the problem is serious enough, the app notifies you and asks whether it should connect with the manufacturer to fix it. •