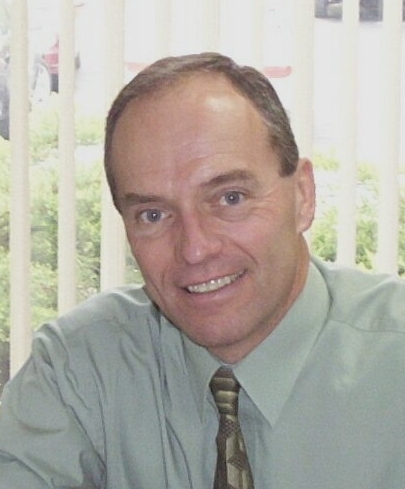 Jim McCooey is president of Computer Associates Inc., a Smithfield-based company that provides technology support to other businesses. He talked with Providence Business News about the firm's three-decade history and a new designation from Microsoft the company has received.
PBN: Computer Associates celebrated its 30th anniversary last year. Could you explain what the company does, and how it has evolved over the years?
MCCOOEY: Computer Associates designs, installs and supports Enterprise Resource Planning (ERP) software that helps companies solve their business problems. Over the past three decades, we've been fortunate to have had the opportunity to work with many forward-thinking businesses that embrace technology-enabled process change within their organizations. Today, our clients represent a diverse range of industries and include companies that manufacture and distribute lumber and building materials, food and beverages, jewelry, giftware and other consumer packaged goods. We've also developed software for refiners of gold, silver and other precious metals.
An enduring hallmark of CAI is our ability to parlay software development and best practices from one industry to another; related sub-verticals within that industry; or even entirely new markets. Our transition from jewelry-manufacturing software to the precious-metals-refining industry, the migration of our building-materials software beyond millwork manufacturing to support the requirements of "sticks-and-bricks" retail lumber dealers, as well as our success in the seafood distribution market as an offshoot of our food processing ERP software, are all recent examples of this cross-pollination.
As a way to add value for our clients, we complemented our ERP software portfolio with a full suite of IT solutions and managed network services. Exciting new virtualization technologies help our clients significantly reduce total cost of network ownership by supporting different operating systems and applications on a single server. Clients can also choose from a laundry list of affordable disaster recovery and data backup solutions and other services that protect against unexpected network downtime, viruses, spam, malware and other threats that cost companies millions of dollars annually through lost productivity, increased IT costs, lost transactions, lost e-mails and stress.
PBN: You mentioned the diversity of companies that use your ERP software. How much do you have to change the software for businesses in different sectors?
MCCOOEY: Every business, whether they sell lumber, diamond earrings or shrimp, needs a basic set of software. From general ledger, AR, AP, inventory control, transaction processing, service and delivery, our clients benefit from our breadth of cross-industry experience, with as much as 90 percent of the core ERP software readily transferrable from one industry to the next.
That said, however, every industry presents a distinct set of business challenges, market dynamics and government regulations. In addition, each company often has its own tried and true way of servicing its customers and differentiating itself. CAI's value proposition is our ability to quickly grasp the unique requirements and idiosyncrasies of each company and develop software tools that replace legacy systems and applications and automate business-critical processes. It may sound like a cliché, but we really do become an extension of our customer's IT team, enhancing the software over time to take advantage of new opportunities.
In the ERP software industry, where software companies are cast aside with seeming regularity and lots of projects get scrapped before they're completed, we are proud of our record of successful software deployments and long-term partnerships. Our record of customer retention, across all of the industries we serve, speaks for itself.
PBN: Computer Associates was recently invited to join Microsoft's Distribution Partner Advisory Group. What is that? How did you get picked?
MCCOOEY: Dynamics NAV is Microsoft's entry into the small and mid-size ERP software market. Dynamics provides a suite of integrated financial, manufacturing, supply chain, sales and marketing and services management software tools that offer a user experience tailored to peoples' roles within each organization – helping them work productively and make decisions confidently.
Microsoft has recently formed its Distribution Partner Advisory Group as a means of further establishing the Dynamics software as a market leader in the wholesale consumer packaged goods distribution industry. CAI, along with 11 other Microsoft Gold Certified partners, was selected as a charter member of the advisory group based on our experience in installing and supporting the Dynamics ERP software within the distribution industry. The advisory group members provide Microsoft with business development expertise, competitive intelligence from the field and distribution best practices. In addition, each member of the advisory group gains early insight into Microsoft's product roadmaps and is able to address the business requirements of its clients directly with Microsoft.
PBN: What impact do you have joining the Advisory Group will have on Computer Associates?
MCCOOEY: Our selection to the Distribution Partner Advisory Group significantly elevates our status in the distribution industry. It also allows us to leverage Microsoft's substantial financial and marketing resources as well as their new commitment to help members maximize the sales of its Dynamics ERP software. CAI meets regularly with Microsoft to share critical customer-centric feedback and help Microsoft connect current market issues and opportunities with their Dynamics software development.
We expect our participation in the Distribution Partner Advisory Group, and the close working relationship with Microsoft, to generate new opportunities for our IDEAS Distribution Software package. In March, Microsoft is hosting the inaugural Distribution Summit at their New York City offices. The summit will bring together Microsoft experts and other industry luminaries to share their thoughts on distribution technology and best practices.
PBN: And speaking of Microsoft, how is the transition to Windows 7 going from your perspective?
MCCOOEY: CAI has a long history of vetting new technology on behalf of our customers and determining the benefit on a client-by-client basis. We are impressed with the new Windows 7 operating system and the significant improvements in real-world usability over Windows XP. During the testing of our ERP applications on the Windows 7 platform, we did encounter and resolve system compatibility issues with Windows Server 2003.
However, Windows 7 was clearly released in a much more stable state than its predecessor, Windows Vista, and we are actively readying our clients for eventual widespread deployment. •