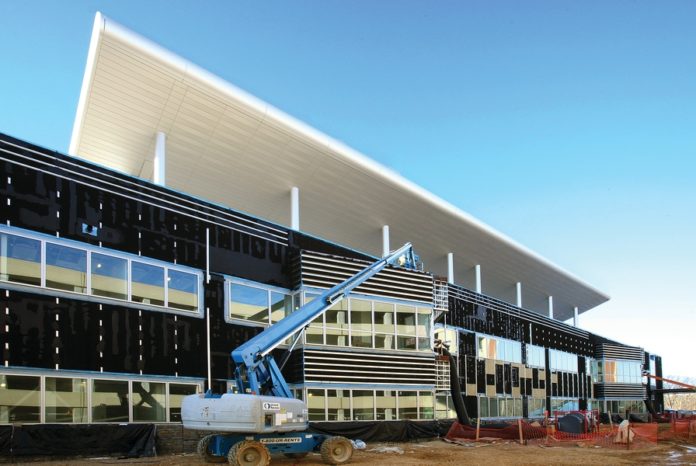 PROVIDENCE – Construction giant Gilbane Building Co. announced Tuesday it acquired Innovative Technical Solutions Inc. for an undisclosed amount.
Providence-based Gilbane said the engineering and construction company based in Walnut Creek, Calif., would become a wholly owned subsidiary. Innovative Technical Solutions' client list contains a number of federal agencies, including the U.S. military, the Environmental Protection Agency and the U.S. Department of Energy, among others. The company has worked at more than 150 military bases, both in the United States and abroad.
"ITSI has an outstanding management team and staff of talented individuals that will greatly enhance our presence and capabilities in the federal marketplace, especially in defense facility work," Gilbane Building Co.'s Chairman and CEO Thomas F. Gilbane Jr. said. "This move not only strengthens our position as one of the largest and most knowledgeable builders in the federal market but also expands our geographic footprint significantly."
Gilbane said Innovative Technical Solutions employs 350 people and has revenue exceeding $250 million annually. Innovative Technical Solutions maintains 26 branch offices around the world, with the closest to Rhode Island in Maryland.
"This is an exciting new chapter for ITSI," said ITSI President and founder Dev Shukla. "Joining Gilbane is critical to our ability to reach new markets and continue our strategic growth. Combining ITSI's strong federal defense and environmental experience base with Gilbane's financial depth and broad, large project expertise will enable both firms to service our federal clients in new and enhanced ways."
Before the acquisition, privately held Gilbane Building Co. employed about 1,700 people and maintained 29 regional offices throughout the United States. Founded in 1873, Gilbane Inc., the parent of Gilbane Building Co. and Gilbane Development Co., reported $4.5 billion in revenue in 2008. Earlier this year, FORTUNE magazine ranked Gilbane Inc. 92nd on its top 100 Best Companies to Work.
Gilbane Inc.'s vice chairman, Paul J. Choquette Jr., serves on the board of directors for the R.I. Economic Development Corporation.