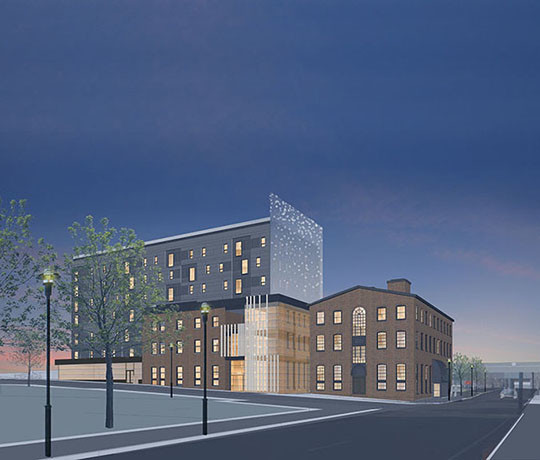 PROVIDENCE – The I-195 Redevelopment District Commission has approved the design plan for a mixed-use development that will occupy a one-third acre parcel in the Fox Point neighborhood.
The project, pursued by Royal Oaks Realty LLC, will occupy Parcel 8 in the former I-195 lands. The development will include the renovation of a historic building, part of the former Fuller Iron Works, as well as new construction of a seven-story building that will include apartments, office space and retail space.
The project is expected to be the first construction on the I-195 lands overseen by the commission.
Peter McNally, the commission executive director, said the closing could conceivably be completed in May. "That's moving along quite well," he said of the project.
Designed by KITE Architects Inc., the new construction will cover about 80,000 square feet. Forty-nine apartments will be created, McNally said, along with 15,000-square feet of retail space.