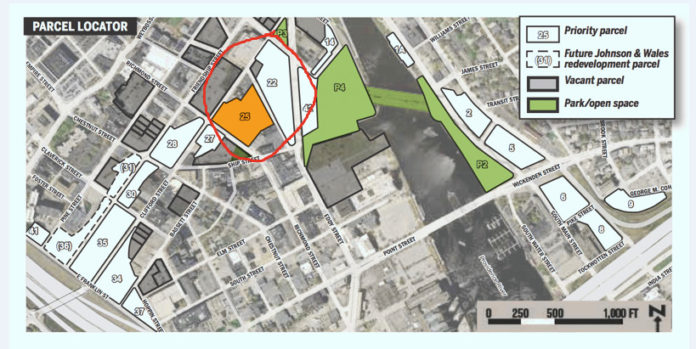 PROVIDENCE — The I-195 Redevelopment District Commission moved closer Monday to securing the sale of five acres of land for a biological sciences and mixed-use development.
In a vote taken in executive session, the commission agreed to authorize its executive director and chairman to execute a purchase and sale agreement for parcels 22 and 25, according to chairman Joseph F. Azrack.
The development sought jointly by CV Properties LLC, of Boston, and Wexford Science & Technology, of Baltimore, would involve the phased development of more than 1 million square feet of mixed-use space, according to Azrack.
The draft agreement was not released Monday, following the commission's vote. It will be released when the parties sign the agreement, according to Azrack, who expressed optimism that the agreement would be finalized within weeks.
"We expect the purchase and sale agreement will be executed by the parties in the near future, hopefully by the end of the year," he said, in a statement when the commission re-entered open session and announced its vote.
"Reaching a definitive agreement for sale of parcels 22 and 25 and the phased development of more than a million square feet of mixed use will mark a significant milestone in the commission's work," he said. But before this progress occurs, he noted, the development team will require a period of due diligence, and need to secure economic incentives and necessary development permits.
In June, in a public session, principals of both companies discussed conceptual plans for the two parcels, including development of six buildings in three phases. The initial phase would include a hotel, a combined laboratory and office building and a retail, restaurant and meeting space.
It is not clear how the plans may have changed. After reading aloud the commission's statement, Azrack declined to discuss the draft agreement, including the proposed purchase price and any specific state or city tax incentives for development sought by the companies.
Several state and city incentives are available for development in the I-195 district, including a newly created $25 million fund authorized by the General Assembly and property tax incentives through the city of Providence.