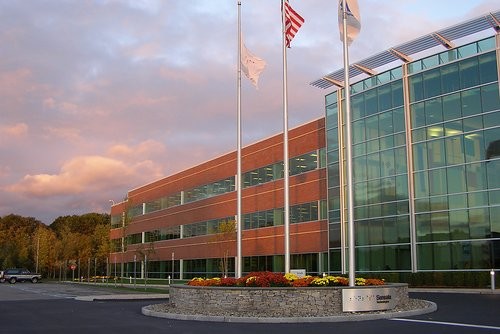 ATTLEBORO – Sensata Technologies N.V. reported second-quarter net income of $26.1 million, or 14 cents per diluted share, up from a net loss of $34.6 million, or 20 cents per diluted share, during the second quarter of 2011.
The company's adjusted net income – a non-GAAP measure Sensata uses internally that adjusts net income and removes the effects of financing, investments, inventory re-valuing, depreciation, amortization and other adjustments – was a record $97.5 million, or 54 cents per diluted share, up 5.7 percent compared with adjusted net income of $92.2 million, or 51 cents per diluted share, during the second quarter of 2011.
Sensata reported a record $504.6 million in revenue in the three months ended June 30, an increase of 10.9 percent from $455 million during the same 2011 period.
For the six months ended June 30, the company posted net revenue of $996.6 million, an increase of $97.4 million, or 10.8 percent, compared with figures posted the for the first half of 2011.
"Despite the headwinds of slowing European auto production and a declining euro foreign exchange rate, the business achieved record results this quarter," Sensata CEO Tom Wroe said in a statement. "While we are not immune to near-term global economic slowing, I continue to be confident in Sensata's long-term growth model."
Of its $504.6 million reported net revenue, the company spent 5.2 percent, $26.2 million, on research-, development- and engineering-related costs during the second quarter of 2012.
For the full year of 2012, Sensata is predicting net revenue between $1.95 billion and $1.99 billion, which would represent growth of 7.8 percent over 2011's results.