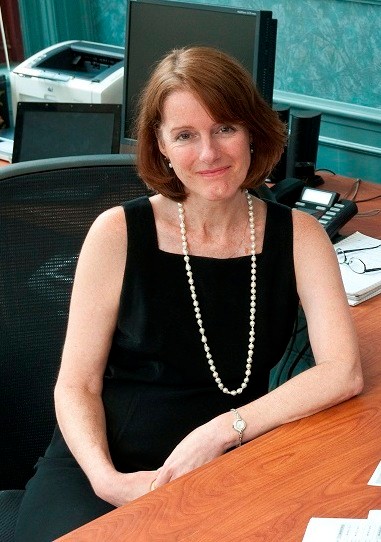 PROVIDENCE – ProThera Biologics has appointed Denice M. Spero as president and chief business officer.
ProThera Biologics is a biomedical company developing therapies to treat life-threatening diseases.
Spero, according to the company, will strengthen its efforts to advance its inter-alpha inhibitor proteins into clinical development. She also will assume a leadership role in business development and fundraising for the company, according to a news release.
Dr. Yow-Pin Lim and Douglas Hixson, both biomedical researchers at Lifespan/Rhode Island Hospital, co-founded the company in 2001.
Lim has been president and chief scientific officer since the company's inception. He recently took on the new role of CEO.
With seed funding from Slater Technology Fund aggregating $600,000, the company has gone on to raise nearly $8 million from multiple scientific and financial sources to advance the development of its technology.
"Denice brings tremendous scientific background and business expertise to our management team," Lim said in a statement. "Her extensive experience in the pharmaceutical and biotechnology industries will be invaluable as we prepare to bring IaIp-based therapies into clinical development."
Spero has 25 years of experience in executive management and building scientific organizations within large biopharmaceutical, small biotechnology companies and academic institutions.
Most recently, Spero was vice president of strategic alliances at NsGene Inc., a biotechnology company working on the development of an implantable technology containing human cells producing therapeutic proteins for the treatment of severe neurodegenerative diseases such as Alzheimer's and Parkinson's disease. Previous to that, she was co-director of the Institute for Immunology and Informatics at the University of Rhode Island.
Spero also co-founded and leads the Rhode Island BioScience Leaders.
"We are delighted to welcome Denice to the team at ProThera," Richard G. Horan, senior managing director at the Slater Technology Fund and chairman of the board at ProThera, said. "Her background and expertise serves as a wonderful complement to Dr. Lim and the collaborators he has recruited to the effort at ProThera. She joins at a most exciting time as we position the company to move into clinical development."