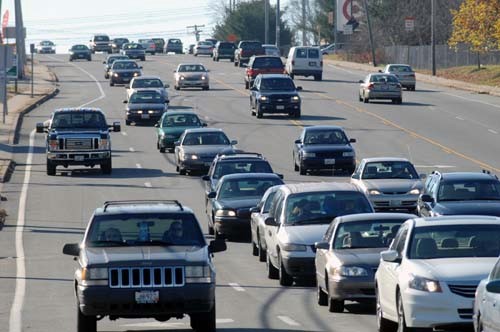 PROVIDENCE – More than 2.4 million New Englanders are expected to travel more than 50 miles away from home for Thanksgiving this year, according to AAA Northeast.
Most New Englanders, an expected 2.1 million residents, are expected to make such a trip by car.
Across the country, more than 54 million are expected to travel for the holiday in what AAA expects to be the highest Thanksgiving travel volume since 2005.
AAA Northeast didn't provide specific Rhode Island travel estimates, but noted that peak travel time in the Boston area will be on Tuesday before Thanksgiving from 4 p.m. to 6 p.m. The area's worst hotspot is expected to be on Interstate 495 South from exit 41 to exit 33. Drivers in the Boston area could experience travel times up to 3.5 times as long as normal traffic.
In New England travel times are expected to be affected starting the Monday of the holiday week, with the largest impact being on the evening commutes.
Drivers were also warned to expect increased travel times on Sunday following the holiday, as travelers make their way home.
AAA also estimated that it will be called on to rescue nearly 360,000 motorists on the highway over the holiday, with dead batteries, lockouts and flat tires being the prime issues putting a damper on the holiday travel season.