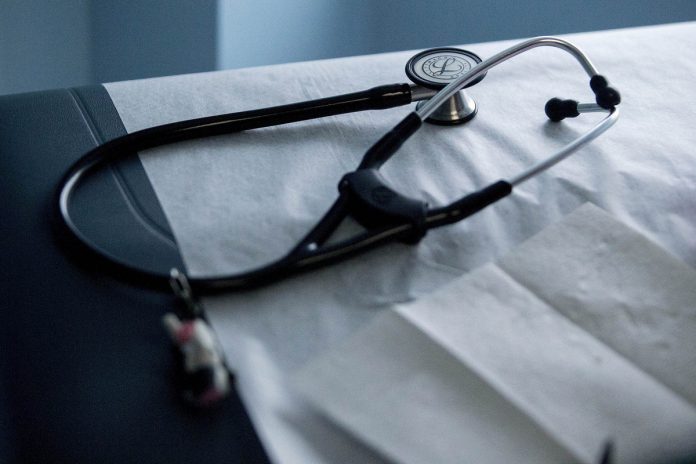 PROVIDENCE – Rate increase requests from the two insurers participating in the individual health insurance market were 10.7 and 8.7 percent for Blue Cross & Blue Shield of Rhode Island and Neighborhood Health Plan of Rhode Island, respectively, well below the nation's first increase requests reported in Virginia and Maryland.
Insurers in the two first-reporting states asked for double-digit rate increases, according to Insurancejournal.com, the highest of them CareFirst, which sought to double rates on one plan in Maryland and increase a Virginia plan by 64 percent.
The R.I. Office of the Health Insurance Commissioner released local rate increase requests of the state's four largest insurers Wednesday.
"We submitted rates for our 2019 individual and small group markets with the Office of the Health Insurer and if approved we anticipate they will be among the lowest of any exchange plans nationally," said Elizabeth McClaine, Neighborhood's director of operations and strategy, commercial products.
"Neighborhood was able to file these remarkably low rates even in the face of changes at the federal level that dramatically undermine the stability of our state's exchange," McClaine said.
McClaine said Neighborhood has focused efforts on managing pharmacy and medical costs more efficiently as well as providing disease management and wellness programs to members.
"We also are participating in the market stability work group convened by OHIC and HSRI to explore longer term options for the market," she said.
"The proposed increase in the individual market reflects the high cost of care of our sickest members and highlights the need for market stabilization programs such as reinsurance. BCBSRI applauds the Health Insurance Commissioner and the HealthSource R.I. director for their leadership in evaluating options to stabilize the individual market. Depending on design and funding, a reinsurance program could slow premium increases for individuals by 10 percent or more," said BCBSRI spokeswoman Jill Flaxington.
Kyrie Perry, HealthSource R.I. chief public affairs officer, said the Market Stability Workgroup established by HSRI and OHIC will finalize its recommendations for stabilizing the local health care market during its next meeting Tuesday.
State Rep. Aaron Regunberg, D-Providence, voiced concern that some rate increase requests reached double digits, and repeated his call for a single-payer system.
"I have proposed that our state adopt a Medicare-for-All style system because Rhode Islanders are already paying more than enough for universal quality health care – but our money is going to billing, and administration, and advertising, and drug company profits, and CEO bonuses. Instead of hiking rates that benefit insiders and special interests, let's put those resources where they belong – access to affordable care for every family."
Flaxington said that in 2017, BCBSRI paid more than $805 million for health care services received by insured members. Nearly half of those costs are attributable to inpatient and outpatient care, including emergency room visits, outpatient surgical procedures and inpatient hospital stays. Prescription drugs accounted for about a quarter of costs, while professional services, such as specialist care, lab services, and x-rays accounted for about 20 percent. Primary care represented 5 percent of health care costs, she said.
Flaxington said BCBSRI expects a decision on the rates mid to late summer.
Rob Borkowski is a PBN staff writer. Email him at Borkowski@PBN.com.