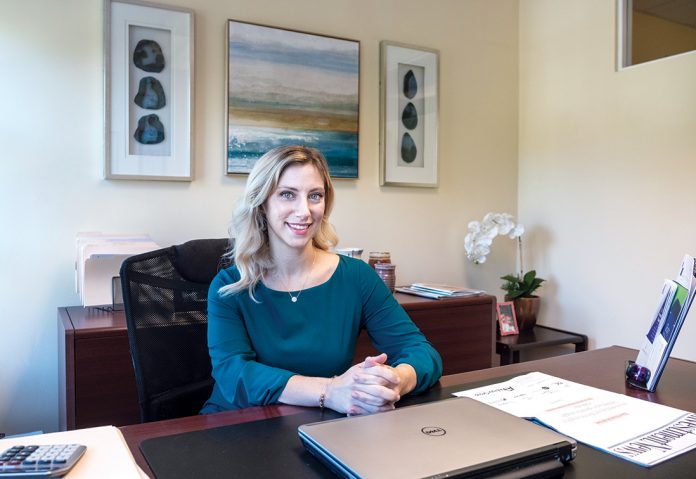 After a run-up in stock values this year, retirement accounts for many Americans are looking more robust than they have in years.
But it isn't encouraging more people to exit their workplaces. Retirement decisions have not been accelerated by fatter 401(k)s and retirement assets, according to financial planners.
In fact, the more recent volatility is making people nervous. They aren't dumping stocks for bonds or savings accounts, but they are remaining in their jobs.
'Retiring before full retirement age has more to do with changes in the workplace.'
DONNA SOWA ALLARD, Sowa Financial Group Inc. vice president
John Sheerar, principal of Newman Dignan & Sheerar in Providence, said many of his clients remember the crashes of the early and late 2000s, and want to help their children – now working and starting careers – to weather any future downturns. So, they're not leaving their jobs.
Many of his clients are repaying student loans, as co-signers.
"Has the euphoria of the markets allowed people to feel more comfortable and confident that they can start retiring earlier? It hasn't hit home yet," he said.
Many clients who seek their assistance are old enough to remember the earlier downswings. Some have only recently started to rebound. And many remain distrustful of the market in general, he said, finding it almost a gamble rather than sound strategy.
People who actively plan for retirement usually seek out the professionals at age 55, he said.
The Great Recession is a fresh memory for many people that age, who were in peak earning years when the economic crash hit. The stock market hit its low in 2009.
"Many people were heavily invested in stocks up to that point and they lost a lot of money, and a lot of people cashed out," Sheerar said. "And they panicked. It's taken them a lot of time to get back into investments. It takes a long time for them to say, 'OK. I'm going to put money into the stock market.' They think of the stock market as a gamble."
Through most of 2018, stock prices have accelerated, bolstering the retirement accounts of many Rhode Islanders. But people now view the decision of when to retire as less a calculation of how much money they have, than of what they want to do in their work lives, and can they do that without a full-time job, according to Donna Sowa Allard, vice president of Sowa Financial Group Inc. in Lincoln.
Allard, who has 13 years of experience as a financial planner, said the decision of when people end their full-time work life can hinge on factors outside their control.
"Very often people are taken out of the workplace earlier than they expected due to circumstances beyond their control," she said. "It can be either their own health or leaving the workplace early to care for a loved one, whether it is a spouse or a parent."
In Rhode Island, people say they want to work longer and reach full retirement age. But the statistics indicate that most people don't make it that far. The average retirement age in Rhode Island in 2016 was 64, three years shy of the full retirement age.
"Something I'm seeing in people coming in who are retiring before full retirement age has more to do with changes in the workplace," Allard said. "Changes in retirement plans. A lot of people, teachers, take retirement earlier than they had expected in order to preserve the old plan, the old benefit."
Recently, she had several clients who worked at Hasbro Inc. who were offered a generous severance as part of a layoff. They decided to not seek new employment at age 62 or 63 and wanted to check to see if they had enough to call it a day.
Beyond the unexpected, people who are planning their retirement aren't going about it the way earlier generations did, she said.
It is no longer an all-or-nothing decision. Many people plan to continue working in some capacity through their retirement. And their money needs to at least partially remain invested in the market to continue growth through the next several decades.
"Retirement is not the end," she said. "Retirement is just the beginning of a new phase. If you need your money to last for 30 years, you are going to need some portion of it exposed to growth."
Like Sheerar, the recent increase in 401(k) values has not inspired a run for the exits among her client base. The reality is people are more cautious after the recession. They aren't convinced their money will last if another market drop occurs.
"One of the things that we're doing is saying, 'Let's test your plan to see [what happens] if a 2008 type of event or a bear market hits at the beginning of your retirement,' " she said. "Once you reach the distribution phase, that is the worst time for a bear market to hit. That's when it has the most negative impact. How does your plan test against this sort of market?"
Mary MacDonald is a staff writer for the PBN. Contact her at Macdonald@PBN.com.