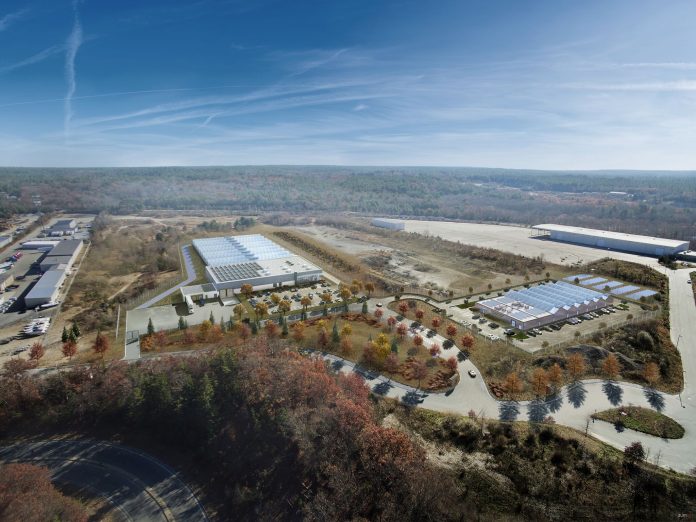 FALL RIVER – AmeriCann Inc., an agricultural technology company, celebrated a groundbreaking for a 30,000-square-foot cannabis cultivation and processing center in Freetown Tuesday.
The facility, called the Massachusetts Medical Cannabis Center, is located on a 52-acre parcel and will allow for 987,000 square feet of cannabis cultivation and processing infrastructure.
The project will be built in three phases. The first phase is scheduled to be completed by spring 2019.
Campanelli Construction is the general contractor for the facility and the project manager is CBRE/New England.
"Currently, almost all the cannabis being produced in Massachusetts is from converted warehouses with 100 percent artificial light, high energy costs and huge carbon footprints," said Tim Keogh, AmeriCann CEO, in a statement. "The MMCC facility is designed to produce superior sun-grown cannabis products year-round in a controlled environment at a lower cost. This is the first phase of an extensive project designed to help the Massachusetts cannabis industry reach its full potential."
The MMCC is currently planned to include a research facility, a training center, corporate offices, a quality-assurance laboratory and a facility for manufacturing cannabis-infused food, nutraceuticals and consumer packaged cannabis goods, the company said.
The company is headquartered in Denver. It said it plans to open similar facilities to the planned Freetown project in other states where cannabis is legalized.