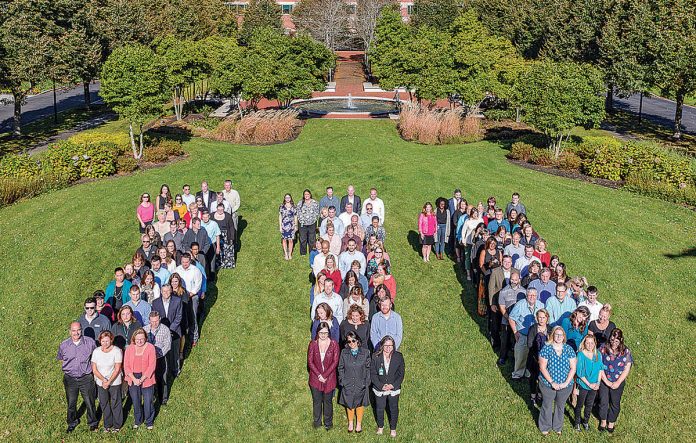 BEST PLACES TO WORK 2018
2. ENTERPRISE | Amica Mutual Insurance Co.
Employees in R.I.: 1,619
Chairman, CEO and President Robert A. DiMuccio
Questions answered by: Samuel C. Palmisano, senior assistant vice president
---
What employee benefit is the most popular among staff members? We are happy to report the addition of paid parental leave benefits, with 12 weeks of paid leave to new parents.
What employee-recognition program does your staff like the most? On the first year and each five-year milestone, employees receive gifts and online yearbooks. After 25 years, employees' names are inscribed on brick and showcased in our corporate courtyard.
How do you address diversity and inclusion in your organization? We've built a diverse workforce through strategic recruitment and enjoy a welcoming culture, where diversity and inclusion are celebrated with opportunities to learn about each other, while learning about new cultures and experiences.