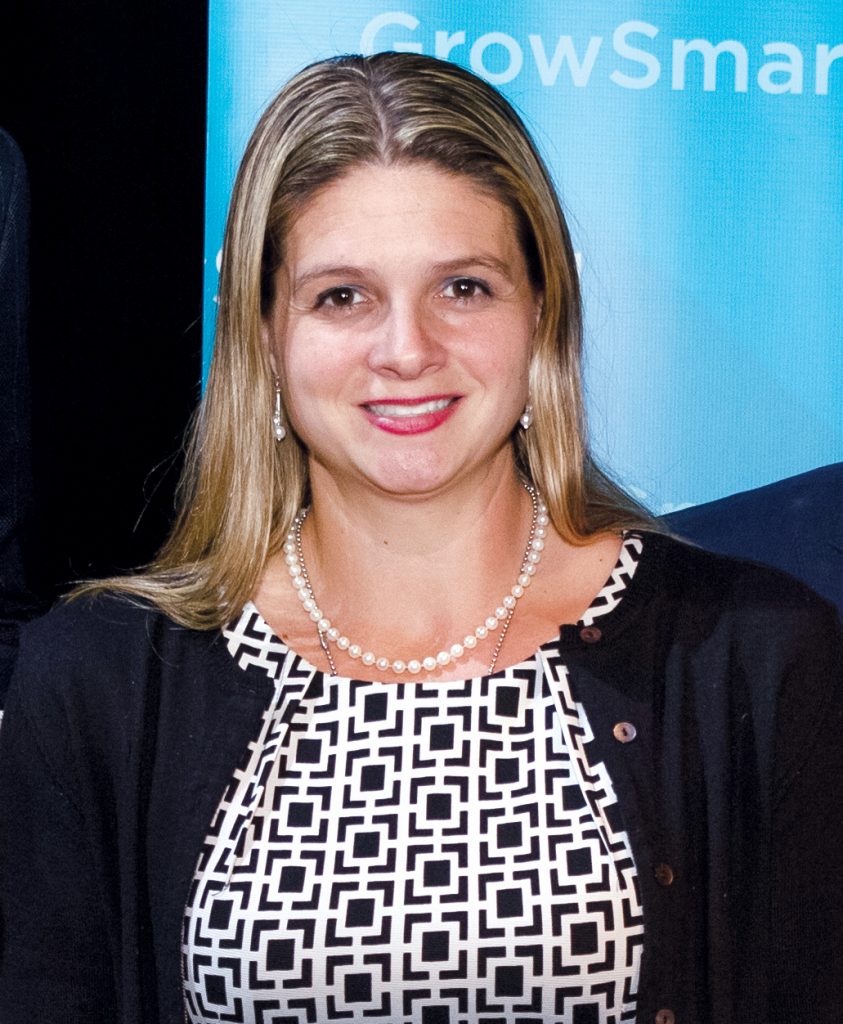 AMY GRZYBOWSKI is the executive director of the Westerly Education Center, which recently received the Outstanding Plan Implementation Award from the Rhode Island chapter of the American Planning Association. The education center, a collaboration under management of the state Office of the Postsecondary Commissioner that brings higher education and industry together to help offer programs to meet the growing workforce, was recognized for helping to revitalize a blighted section of downtown Westerly.
What drew you to become involved with the Westerly Education Center? I was drawn to the prospect of helping people improve their employability, their postsecondary education and very likely their income.
In our first year, the Westerly Education Center trained new employees of General Dynamics Electric Boat's Quonset shipyard in three trades; prospective employees of their Groton shipyard; and incumbent workers in management training for both shipyards. As of today, we've trained more than 500 people just for Electric Boat, and another 500 individuals have taken a college course for credit at the center. Results like these are personally gratifying and exactly why I wanted to become involved with the center.
What attracted you to both build the center and help revitalize the former freight yard next to the Amtrak train station? Westerly is an ideal location because of its higher unemployment rate, perceived lack of access to higher education institutions and its location between Electric Boat's Quonset and Groton locations. Our goals of the public-private partnership are community-building, economic development, revitalization and a bridge to Westerly's vibrant downtown.
Were there any challenges or hurdles to build in a blighted area? How has the community responded to it? Actually, not really. This is a testament to the working relationships of our partners – the visionary philanthropist Chuck Royce; the Royce Family Fund; the legal and environmental teams; the R.I. Department of Environmental Management; Westerly; and our contractors. To date, the center has contributed in excess of $48,000 in direct spending at area businesses.
What does the Westerly Education Center offer to people? To the business community, we offer specialized training to address gaps in their employees' skills, as well as among their candidate pool. Because we are part of the R.I. Office of the Postsecondary Commissioner, we have a close working relationship with higher education institutions throughout the state, so we are able to develop customized programming for any Rhode Island employer needing our services. For workers, improved access to skills training and college courses enables them to acquire certifications and degrees that enrich their work experience and fulfill personal educational goals.
Are there any new programs on the horizon? In early summer, we will launch a boot camp to train individuals in process technology. It's a field rich with entry-level career opportunities in the pharmaceutical, chemical, manufacturing and brewing industries, to name a few. Together with our partners … we will train the next generation of workers in this career pathway.