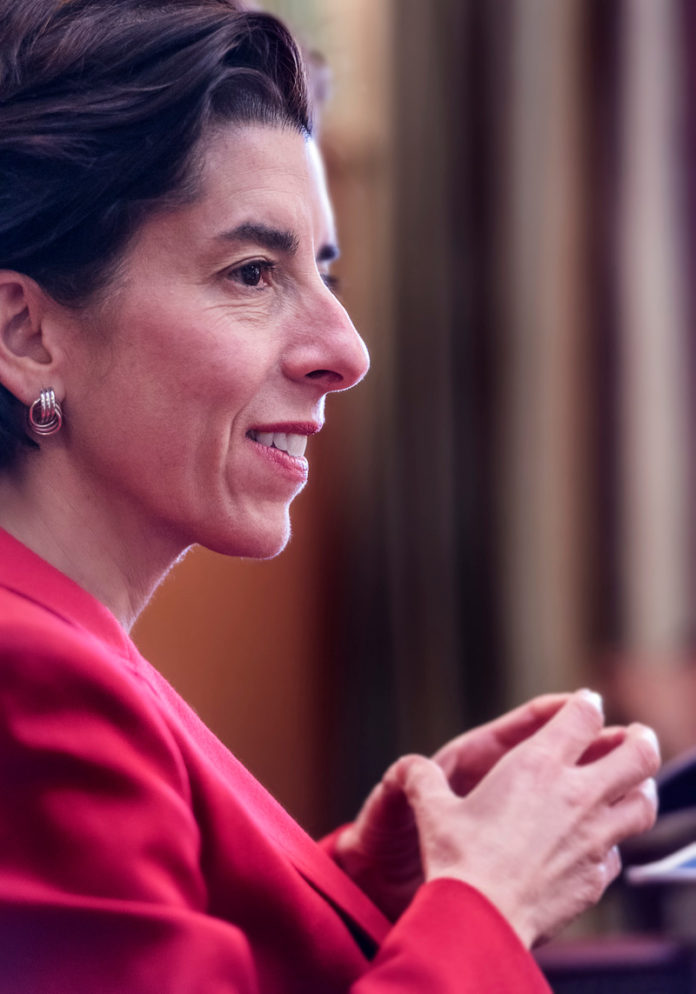 The most recent Morning Consult poll measuring the approval ratings for governors showed a significant improvement for Rhode Island's Gov. Gina M. Raimondo, who garnered a 48 percent approval rating this winter, compared with 38 percent in September. Still, she does not rank high among the nation's governors, coming in as 13th most unpopular in the country.
Based on the performance of the leaders of the Ocean State's neighbors, Raimondo could learn both good and not so good lessons. Mass. Gov. Charles Baker is the nation's most popular state leader, with a 75 percent approval rating, while Conn. Gov. Dannel Malloy has a 34 percent approval rating, making him the 3rd most unpopular governor in the nation.
What do you think of Raimondo's performance?