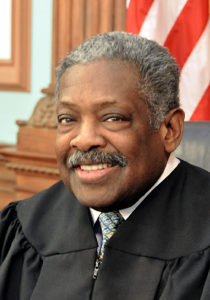 In honor of the groundbreaking work done by our colleague, AP&S is proud to announce the creation of:The Honorable Walter R. Stone 2L Diversity Fellowship.
We are delighted to offer The Honorable Walter R. Stone Diversity Fellowship to an outstanding second-year law school student, which provides a $10,000 scholarship and a Summer Associate position at Adler Pollock and Sheehan P.C. ("AP&S") during the summer of 2018. The $10,000 scholarship will be paid upon successful completion of the Summer Associate Program at AP&S. A 2L Diversity Fellow will also receive valuable networking, training and mentoring opportunities.
The Fellowship is named in Honor of the late Judge Walter R. Stone. Judge Stone was the first African-American attorney in the Rhode Island Attorney General's Office, the first African-American Shareholder at AP&S, a member of the AP&S Diversity Committee and a champion of promoting inclusion for all.
To learn more about the fellowship please visit http://www.apslaw.com/our-firm/diversity-commitment/ or contact Hamza Chaudary, Esq. at hchaudary@apslaw.com.
http://www.apslaw.com/news/aps-announces-the-honorable-walter-r-stone-2l-diversity-fellowship/