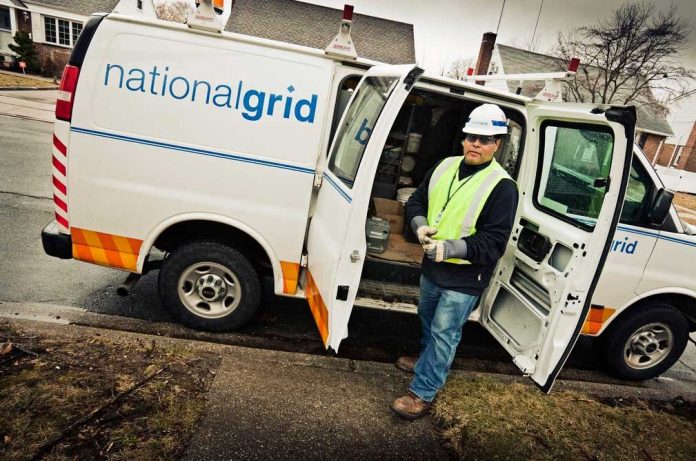 PROVIDENCE – About 300 special unemployment benefits claims have been filed related to the recent natural gas emergency on Aquidneck Island that prompted a local evacuation, the R.I. Department of Labor and Training said Wednesday.
The department is accepting the claims by decree of Gov. Gina M. Raimondo to assist victims of last month's gas outage.
The state has received claims from both people whose employers were closed due to the outage and residents who could not get to work because of it, said department spokeswoman Shana Autiello.
The official deadline for filing was Jan. 26, but the state is considering claims received after that date on a case-by-case basis. Those filing claims must certify that they have lost income for the week or weeks for which they are seeking benefits, Autiello said.
People were told to evacuate Jan. 21 after utilities giant National Grid said gas pressure dropped drastically in a pipeline. The company said the pressure drop caused pilot lights in homes and businesses to extinguish, potentially allowing the combustible gas to escape into dwellings.
In response, National Grid cut off gas service to more than 7,000 homes and businesses in Newport and Middletown while the problem was being fixed.
To help businesses hurt by the disruption, National Grid said it will fund $500,000 in "need-based" grants to be administered in partnership with Local Initiatives Support Corp. Rhode Island.
The company also said it would reimburse residents who stayed at hotels during the outage.
As of Jan. 28, the company said 97 percent of customers in Newport impacted by the disruption had their meters turned on and gas appliances re-lit by technicians for safety purposes.
As of Wednesday, only a "handful" of customers remained without gas service, a company spokeswoman said.
"National Grid will have visited each affected premise and is awaiting to be contacted by those remaining customers, many of whom may be seasonal residents that do not reside in Newport full time," the company said.
"Additionally, approximately 100 customers, including many businesses, have made arrangements with National Grid to restore their service during the upcoming week," the company said last week.
The state Division of Public Utilities and Carriers is investigating the cause of the incident.
National Grid owns and operates the local natural gas distribution system in Rhode Island, while Enbridge Inc. owns and operates the Algonquin Transmission Pipeline that brings natural gas to New England, the division said.
The division's regulatory authority extends only to National Grid's distribution system, but the division is working with federal authorities, including the Pipeline and Hazardous Materials Administration, which regulates the Algonquin interstate pipeline.
The division said it will issue a report once the investigation is concluded.
Scott Blake is a PBN staff writer. Email him at Blake@PBN.com.