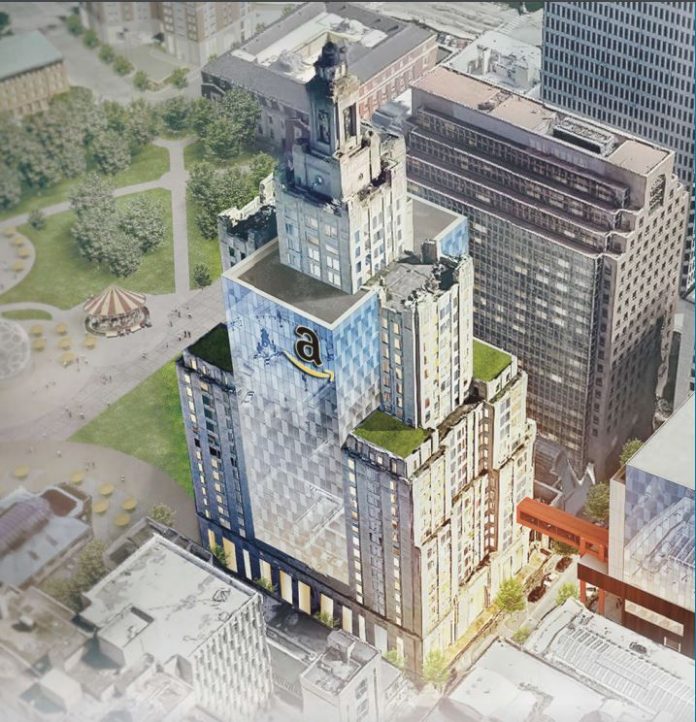 The news that Amazon.com is splitting its HQ2 program among two cities, Arlington, Va., and New York City, is big news. But will the expected 25,000 high-tech workers expected to be added to each market a net positive once tax incentives and the effects of such a large influx of workers are taken into effect?
For example, according to Bloomberg News, Amazon says that New York's Long Island City, in the borough of Queens, can expect 25,000 full-time, high-paying jobs, about $2.5 billion in Amazon investment and an estimated $10 billion in incremental tax revenue over the next 20 years. If it meets its job-creation goals, Amazon will receive $1.5 billion in tax incentives. Arlington can expect the same number of jobs as well as the same amount of office space and investment, with incremental tax revenue of $3.2 billion in return for $573 million in incentives if it meets the job-creation promise.
Would either one of these deals been good for Providence (much less the full 50,000-worker plan), given the public investment necessary and the spillover effects of such a large increase in the city's workforce?