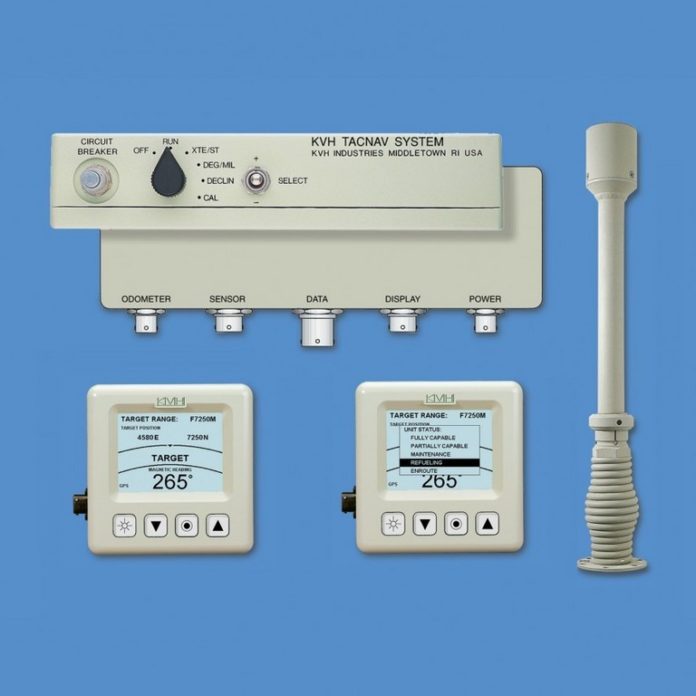 MIDDLETOWN – KVH Industries Inc. (Nasdaq: KVHI) today announced that the U.S. Army Tank and Automotive Command (TACOM) has signed a sole-source contract to buy KVH's TACNAV navigation systems for combat vehicles. The contract is worth up to $11.5 million over five years.
"This new sole-source contract is a reaffirmation of the value TACNAV offers U.S. and allied warfighters through its ability to consistently support applications … including vehicle navigation, integration with digital battlefield management systems, and precision stabilization and pointing," said Dan Conway, KVH's vice president of business development.
KVH said its military TACNAV systems provide each vehicle with unjammable navigation and pointing data, as well as a link to the overall digital battlefield that makes each unit a node in a secure military network. The systems are in use on U.S. and allied military vehicles in Iraq and elsewhere; details are not available, due to contractual restrictions.
KVH Industries Inc. (www.kvh.com) is a maker of live mobile media systems for vehicles and vessels, and of navigation and guidance solutions for maritime, defense and commercial applications. Additional information about KVH's defense navigation and guidance products is available at www.tacnav.com.