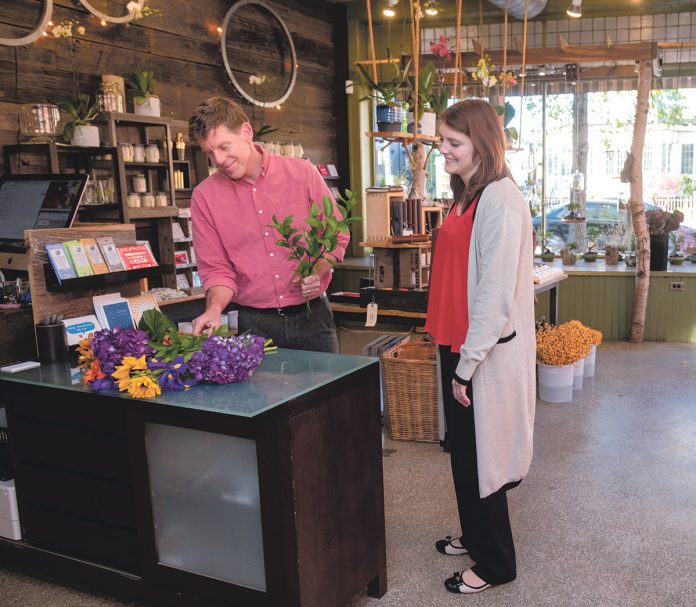 Twenty years ago, Jeffrey Kerkhoff opened a floral ­studio in a narrow backroom of an upholstery business on Broadway, on the west side of Federal Hill in Providence.
The space didn't have a professional sink. He cleaned emptied flower pots and containers by taking them into the bathroom and washing them in a portable tub that he placed on the toilet.
"It was tiny, and it was cheap rent," Kerkhoff said. "It was a place to get started and get going, and then I was going to move to a real neighborhood."
The neighborhood at that time? "It was a dump," the floral designer said, describing a landscape of prostitutes and derelict buildings, sketchy characters and people trapped in low-rent apartments.
Since he started Jephry Floral Studio, the neighborhoods that make up the West Side of Providence have had an influx of people and new development interest. Some formerly rundown areas are gentrifying, with an influx of new residents of higher incomes. The changes are viewed positively by many residents – who remember when storefronts were vacant or encased in secure plexiglass.
But others who live in the neighborhood, who have low incomes and live in modest or older apartments, are worried that, as rents rise, they will get squeezed out of a neighborhood they like.
A researcher who examined Providence neighborhoods found several with low incomes, including Olneyville and Federal Hill, were experiencing significant gentrification pressure. The study by Fay Strongin for HousingWorks RI at Roger Williams University, defined that as U.S. Census tracts that were low-income in 2000 but which had rapid rent increases over the next 15 years.
It's happened serially in cities across New England and other parts of the country.
By definition, gentrification is not just revitalization. It includes the displacement, either intentionally or not, of the existing residents of a neighborhood.
What have been the results of that pressure?
In Kerkhoff's neighborhood alone, "I have to assume there are 100 different versions of [that] story," he said.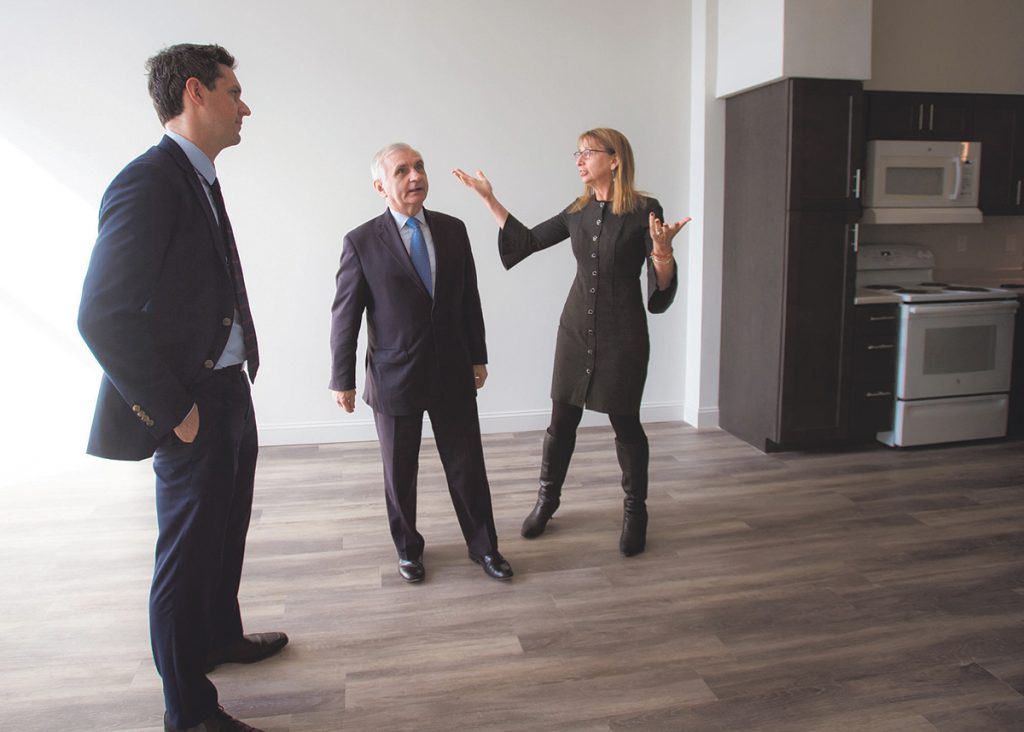 COMPETING PRESSURES
No longer paying less than $250 a month for his business lease, Kerkhoff feels comfortable in a neighborhood that has gained value and esteem.
Today, Jephry Floral Studio occupies all of the former upholsterer's corner location, with frontage on Broadway. The plexiglass windows and mismatched, cigarette-stained venetian blinds are gone, replaced with new windows, attractive awnings and dramatic lighting.
The old neighborhood hasn't changed completely. Kerkhoff describes it as a series of micro-climates.
"You can be on one particular block on a street and be golden," he said. "You can move a block further and have a lot of obnoxious people on their doorstep all summer long, having fights and drinking."
Kerkhoff views gentrification as "natural and normal," rather than something to fight.
"[People] don't want to be evicted," he said. "They don't want to lose their apartments because the rent keeps going up. Yes, that's sad and unfortunate. But if the neighborhood just stayed that way, then physically the structures would continue to decay. Because the landlords, when it's like that, don't put any money into them."
For some, that means the loss of the traditional neighborhood – including the small businesses and corner stores that catered to people with low to modest incomes. For some areas of Providence once known as ethnic or racial enclaves, gentrification meant the loss of traditional culture.
Fox Point, on the East Side of Providence, was once a Cape Verdean neighborhood. Construction of Interstate 195 resulted in the displacement of hundreds of residents. The storefronts of Wickenden Street, which now cater to students and professionals, once were aligned with the needs of working-class immigrants.
Today Fox Point is going through another wave of gentrification, as investors replace two-family structures with buildings of higher densities, aimed at professionals and students at the city's universities.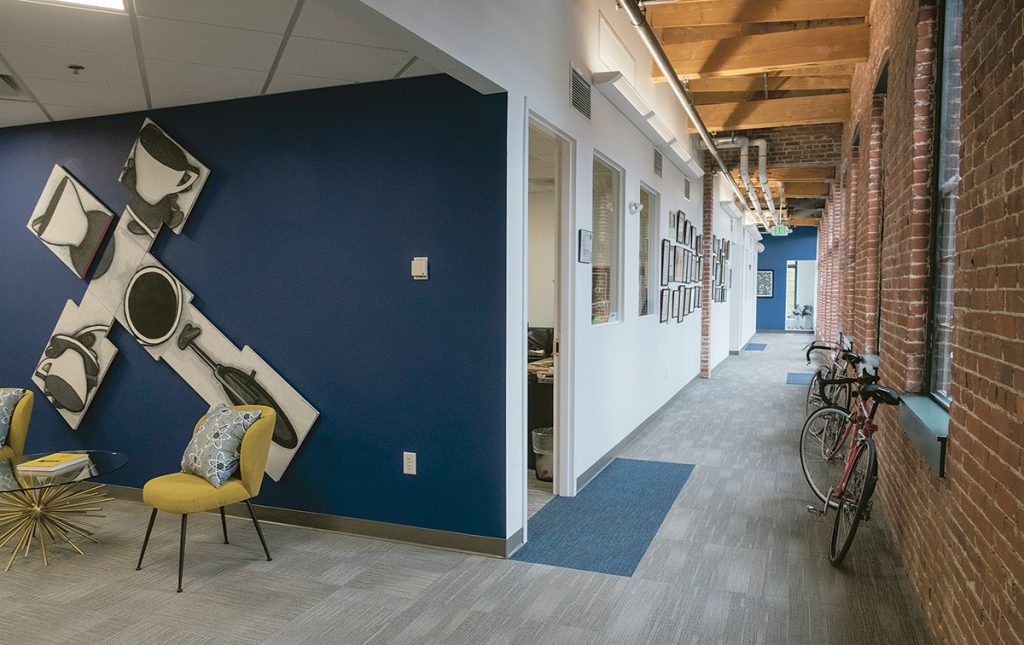 'NO QUICK SOLUTIONS'
In Newport, the city has had slow waves of gentrification, beginning with the conversion from a heavy U.S. Navy presence to tourism. Since the 1980s, climbing real estate values have converted entire neighborhoods. The Point, now a well-tended, historic neighborhood with homes that sell from $500,000 to an excess of $1 million, used to be where families with low incomes and young people lived in apartments cut into the old homes.
In recent years, says Newport Mayor Henry F. Winthrop, the city has had apartments and entire buildings converted into AirBnB rentals, an online platform that attracts more tourists to the city but results in losses of long-term apartments. These investors are often from outside the state, purchasing buildings for the purpose of converting them to short-term rentals, he said.
"We've had a number of those. They buy up the apartment building. Next thing you know, those are short-term rentals," Winthrop said.
As a result of the price escalation and absence of available housing, families with school-age children are leaving the city. Rogers High School, which had more than 1,500 students in the 1970s to '80s, now has fewer than 700 students, the mayor said.
His own married children have moved outside the city and are starting their families in other Rhode Island towns.
The city has recently empowered its planning department to try to make sure all short-term rentals are registered. But beyond that, there is little the city can do to counter the market forces.
"There are no quick solutions. And the solutions we're working toward are going to be difficult to implement," he said, referring to a project that would require the developer to provide rentals appealing to workers who can pay between $1,500 and $2,200 a month.
That city neighborhoods are always in flux is an argument of residents who have lived in the areas long enough to see the changes, and who welcome them.
Those who advocate for public-policy changes to prevent displacement of residents say Providence has an advantage, in that the pace of gentrification is not happening so fast that the city or state can't respond, compared to cities undergoing more-rapid price escalation, such as Brooklyn, N.Y., or East Palo Alto, Calif.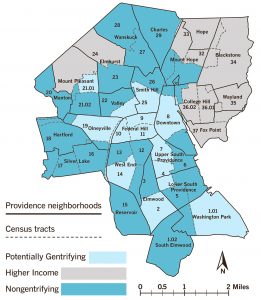 HOUSING NEEDED
Everybody agrees that creating more economic opportunity and economic diversity in neighborhoods is good, said Brenda Clement, director of HousingWorks RI. "But how do you do that without displacing existing people?" she said. "Or, how do you raise the income of those existing folks in order to address the needs?"
Rhode Island has a need for housing creation at all income levels, she noted. The group's 2018 Housing Fact Book found increasing pressure on rental households to be able to afford median rates across the state.
Good, healthy neighborhoods should have a wide variety of options for residents, she said. "So, it's a full income spectrum, as opposed to just only building for certain categories and certain price points."
Taino Palermo, program director for community development at RWU, has spoken extensively about gentrification. Revitalization and gentrification both describe renewed interest in a disinvested community, he says.
He recently addressed the West Broadway Neighborhood Association at its invitation, giving a presentation on gentrification.
Investment in communities that have been disinvested is needed, he said. That's the nuance of gentrification. "We want investment. We want increase in value. We want revitalization, new life, beautification, buildings changing and growing. We want that. The problem is that it is happening at the cost of people, or in lieu of people. It's hard to have that ­conversation."
CHANGES VISIBLE
In several neighborhoods of the West Side, the changes over the past 10 to 15 years are visible, including the security of more people on the street, walking dogs and riding bikes. Abandoned houses have been purchased. People are choosing to move into once-dilapidated structures and fix them up.
The Wedding Cake House, a grand structure on Broadway, has new owners who are working to revitalize it as a nonprofit, with live-work apartments for artists.
Residential Properties Ltd., the state's largest residential real estate company by volume, recently opened its first offices on the West Side, in a building on Broadway.
A former historic school house on Almy Street, another vacated property, recently reopened with newly modernized apartments.
Seth Zeren, a commercial agent for Armory Properties LLC, moved into Providence about three years ago with his wife, after they were shut out of the sales market in Boston.
Living in that city, even as fairly well-paid professionals, they couldn't purchase a home, he said. In Providence, they found a neighborhood they liked in the West End and a renovated three-family they could comfortably purchase.
The neighborhood fit their lifestyles. "To be able to live in a neighborhood where we could walk to a coffee shop, where we could bike around town, where we could live with only one car, in an affordable way, and put money aside" was welcomed, he said. The diversity of the neighborhood was also an attraction.
Among his social and work circles, the issue of gentrification is a frequent topic, he says.
"It's one of those words people use so much, to describe so many things," he added. "What are we specifically talking about?"
As landlords, Zeren and his wife haven't increased rents for tenants, although the economics of the neighborhood could have justified that.
"There's a lot of value, in our view, in having a good neighbor," he said. The relationship is symbolic of his approach to community development. "It's about caretaking and gardening. It's not about … a culture where you knock everything down and try to make as much money as you can."
LA PLACITA MARKET
In a neighborhood that's considered part of Federal Hill, a Spanish market is the chief attraction.
La Placita Market sells penny candy for children and shoe polish in a plexiglass case near the front door. Inside, the market has meat pies and chips and other convenience groceries.
Neighborhood residents walk to the Almy Street market past triple-deckers and older apartment buildings that haven't been renovated, some with sagging porches and detached siding.
Jeremy Brown, 20, lives with his mother in a nearby apartment. He's between jobs, but based on his last income, when asked if he could afford his own apartment in the neighborhood, said, "Definitely not. Not unless I was working 60 hours a week."
Manessa Kent lives in an apartment with her boyfriend, a unit they found last spring for $850 a month. The rent includes heat and is a step up from their apartment in Pawtucket.
"My last place was $900 a month," and included nothing for utilities, she said.
Of the trendy shops and bars that populate the West End and Federal Hill, the 29-year-old laughed: "I don't care about that," she said. "I like Seven Stars. They have great gingerbread cookies."
What attracted them to the apartment was a rent they could afford on their combined income. She's worried about losing that if her landlord sells the building.
"My landlord is getting up in age," she said. "And I'm worried about him selling. The reason we live here is because it's semi-affordable."
Dashawn Knight, 27, has lived in the neighborhood around La Placita for more than two years.
He knows he's lucky. He and his girlfriend this year moved into an affordable housing unit that caps their rental payments at 30 percent of their income.
Before that, he moved from apartment to apartment. He's seen the rents increase, even when the condition of the apartments doesn't justify it.
In one apartment, the rent increased from $750 to $800 and then $850 over his tenancy, after he put an air conditioner in the window. The landlord initially told him he had forced his electricity bill to climb, so was charging more rent, he said. Then he said his taxes had increased, so he was passing on that charge.
"He said it was in the lease," Knight said. "It wasn't."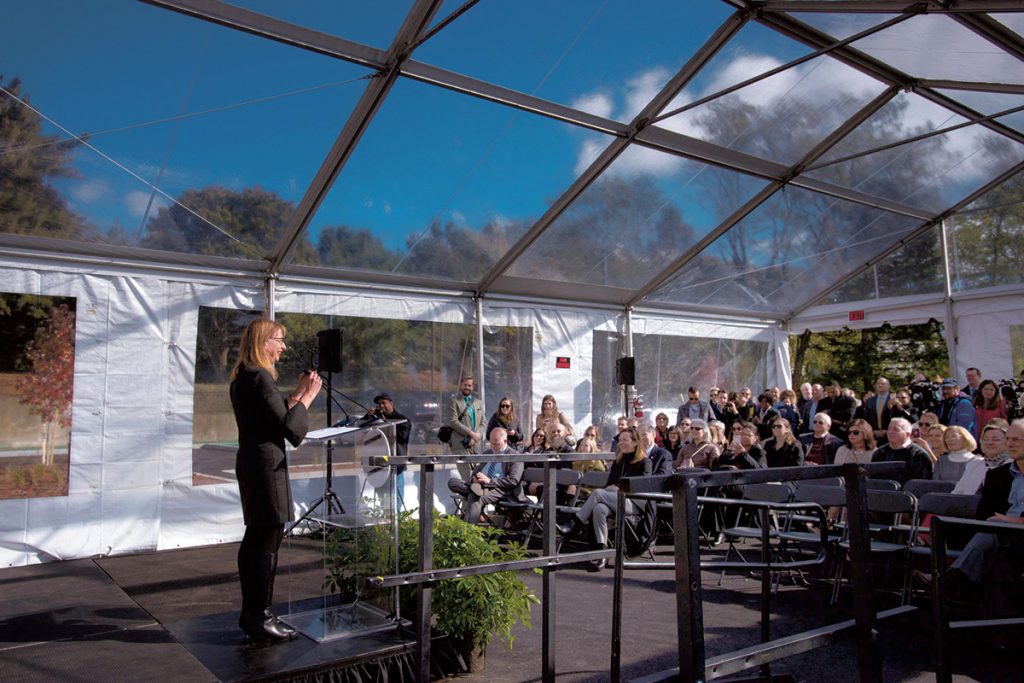 FILLING THE GAP
Ensuring a mix of incomes in neighborhoods that are getting outside investment is a priority for several community-development organizations, and for the R.I. Housing & Mortgage Finance Corp.
Several large commercial projects under development in the neighborhoods have made a point to include the perspective of longstanding residents.
Revitalization of housing, when financed with federal low-income tax credits, has been structured to not displace current residents.
R.I. Housing had a hand in several in recent years, including the newly completed Sixty King in Olneyville. The revitalization of the former Imperial Knife Co. factory has created 60 apartments, 54 of which will be income-restricted for at least 30 years.
Barbara Fields, executive director of R.I. Housing, said there is no single solution to the displacement of residents who find themselves priced out of neighborhoods.
Building more housing is one answer. Making sure that Rhode Island has enough federal help to incentivize development of affordable units is another. A bill championed by Sen. Jack Reed, D-R.I., that would increase Rhode Island's share of the low-income housing tax credits appropriation, has bipartisan support, she said.
The state is among eight in the nation that get the smallest amount of the tax credits, she said, a decision based on population. But Rhode Island has the oldest rental stock in the nation, she said, when accounting for rental properties alone.
"The reality is that, particularly with a 10-year recession, everything ground to a halt," Fields said, of construction and renovation efforts. "We're not even back at our 2006 and 2007 levels of building. Part of that is caused by the fact that we're not building enough. It is one of the pieces of the solution."
In Olneyville, a senior apartment complex this year changed ownership. The new owners, a development group from California, will rehabilitate Curtis Arms with a $6 million overhaul. They plan to keep the elderly tenants in place, moving them temporarily into unoccupied units as they renovate their existing apartments.
Per the agreement with R.I. Housing, the rents will not increase after the renovation, explained Joe Ouellette, a principal and partner with Standard Communities. The deed restriction will keep that affordable housing in place for 30 years.
"Our focus is acquiring at-risk, affordable housing," he said. "There is a limited supply for dedicated, affordable housing in most urban markets across the country."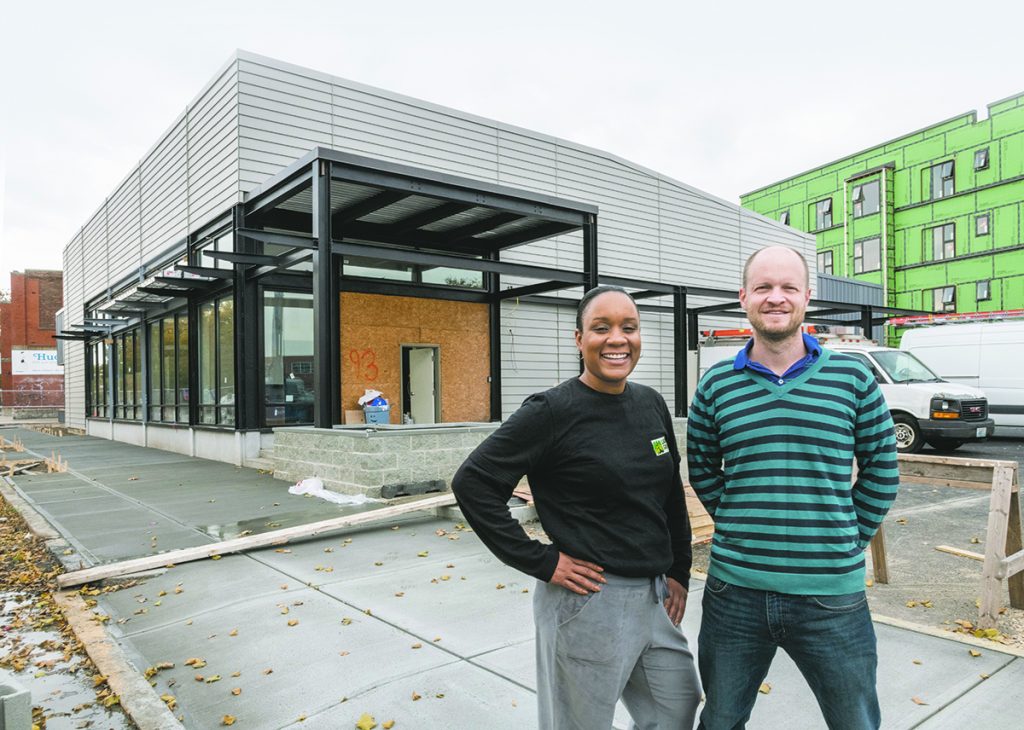 On Cranston Street, in the West End, a full-service retail grocery store is under construction. Organized as a cooperative, Urban Greens Food Co-op will fill a gap for the surrounding neighborhoods, which lack a full-service, general supermarket. So far, the co-op has about 1,100 members, about half of whom live in the West Side neighborhoods.
For residents of Federal Hill to South Providence, the nearest option in Providence is the Price Rite in Eagle Square, in the Valley neighborhood. Within their own neighborhoods, residents have had to rely on convenience stores or corner markets.
The 8,000-square-foot supermarket will include a 5,000-square-foot retail space for groceries. Mindful of the varying range of incomes of people in the surrounding neighborhoods, the affordability of the products is a priority for co-op organizers, said Philip Trevvett, vice chairman of the board.
"It's going to be something we actively work on," he said. "We do want to be accessible for everyone. We are going to have products in each department, where we essentially have zero markup, that creates an affordable staples program."
In its hiring, the market also plans to reach out to neighborhood residents. It anticipates starting with 12-15 full-time employees, and 10-15 part-timers. Unlike smaller co-op systems, the member-owners are not going to work at the store.
The communities that make up its area market are diverse, he said.
"There are historic African-American communities, those include new or young professionals, immigrants from all over the world, refugees," he said.
To make its membership affordable, the market has designed owner shares that can be paid over four years. The membership gives the owner a discount on items.
Conversations about being inclusive have driven the development, Trevvett said. "That's always been a part of the conversation. How to make sure it's accountable to the members, and the communities."
Mark Van Noppen is managing director of the Armory Revival Co., a development firm that started renovating homes and former mills on Providence's West Side and the surrounding area in 1986. He continues to work and live in the area, which he describes as incredibly diverse, both racially and economically. The median income is rising, and homes are being renovated, but the area is not characterized by displacement of deep-rooted groups, he said.
Economic forces, including the classic principle of supply and demand, are at play.
His company, which co-developed the Rising Sun Mills on Valley Street into new housing and commercial space, has been established long enough to weather several economic cycles. In the mid-2000s, as mill conversions came online around Providence, rents dropped dramatically because so many units were introduced to the market.
Now, the supply has moved in the other direction.
"When there is a shortage of supply, rents go up. That's very clear," he said. For young people, this is the target neighborhood of Providence, he believes. "Huge increase in demand," he said, of the past few years.
"Everybody under age 35 wants to live on the West Side," he said.
And there are still plenty of available properties there for the company and others to renovate to meet the growing demand, he says.
"It took 75 years for the city to fall apart and it is going to take [that long] to put it back together," he said. "We're halfway through that."
Mary MacDonald is a staff writer for the PBN. Contact her at Macdonald@PBN.com.