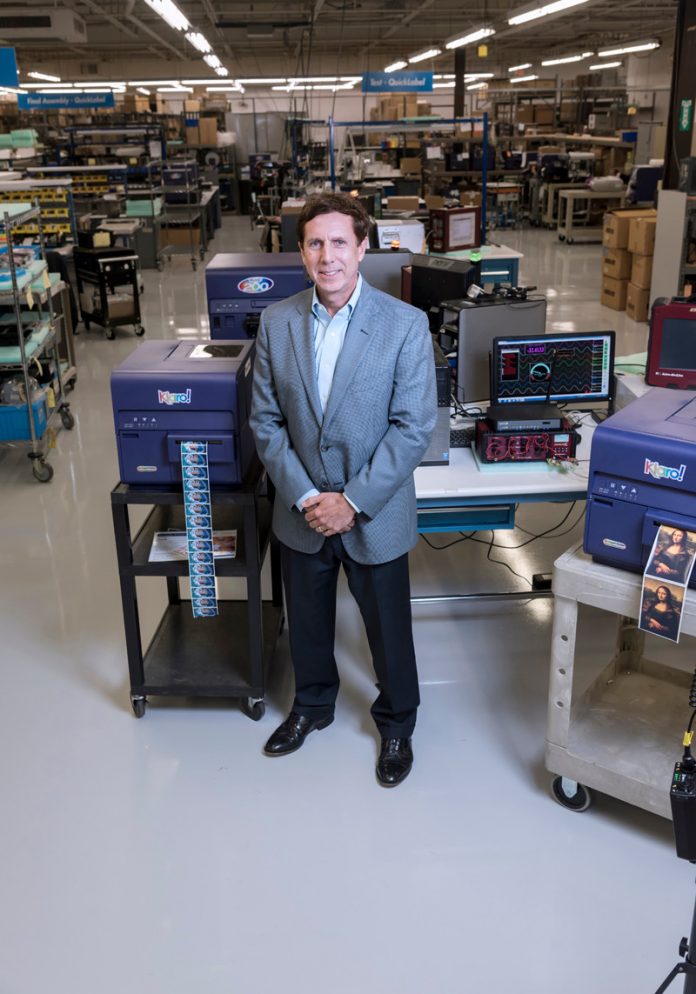 WEST WARWICK – Astronova Inc. reported a $1.7 million profit, or 23 cents per diluted share, for the first quarter of fiscal 2020 ended May 4, the company reported Wednesday. Revenue in the period increased 14.9% to $36.2 million.
Company net income increased 108.8% year over year for the quarter from $814,000, or 12 cents per diluted share, in the first quarter of fiscal 2019.
"We executed well in the first quarter, generating strong year-over-year gains in revenue, operating income and earnings per share," said President and CEO Gregory A. Woods in a statement. "Our financial and operational performance reflects the strategic investments we are making in new product development, technology enhancements and geographic expansion, all driven by our AstroNova Operating System. Through the AOS standard set of tools and processes, we are realizing increased efficiencies, enhancing operating leverage and driving growth to the bottom line."
The company's Product Identification segment profit was largely responsible for the year-over-year upswing in bottom-line results in the first quarter, rising 73.8% to $2.9 million. Segment revenue increased 18.2% to $23.6 million.
The company's Test & Measurement segment posted profit of $2.6 million, a 14.4% increase year over year. Segment revenue increased 9.2% over the year to $12.6 million.
"Both segments contributed to our positive results in Q1," Woods said. "In Product Identification, key business drivers included demand for our new, five-color QL-300 tabletop printer, which allows commercial printers and other customers to expand their capability to produce high-quality, short-run specialty labels across a range of industries. In the Test & Measurement segment, our results reflected solid momentum in our key end markets."
The company continues to pay down its long-term debt, which fell 22.8% to $16.5 million at the end of the period.
The company's board of directors also declared a 7 cent per share dividend for the quarter payable on June 26 to shareholders of record on June 19.
Woods also added that while the grounding of the Boeing 737 MAX fleet has not affected AstroNova so far, "we expect that the prolonged situation may result in a slight impact on our second-quarter operating margin. Whether or not this impact continues beyond the second quarter is dependent on when the aircraft is returned to service."
Chris Bergenheim is the PBN web editor. You may reach him at Bergenheim@PBN.com.