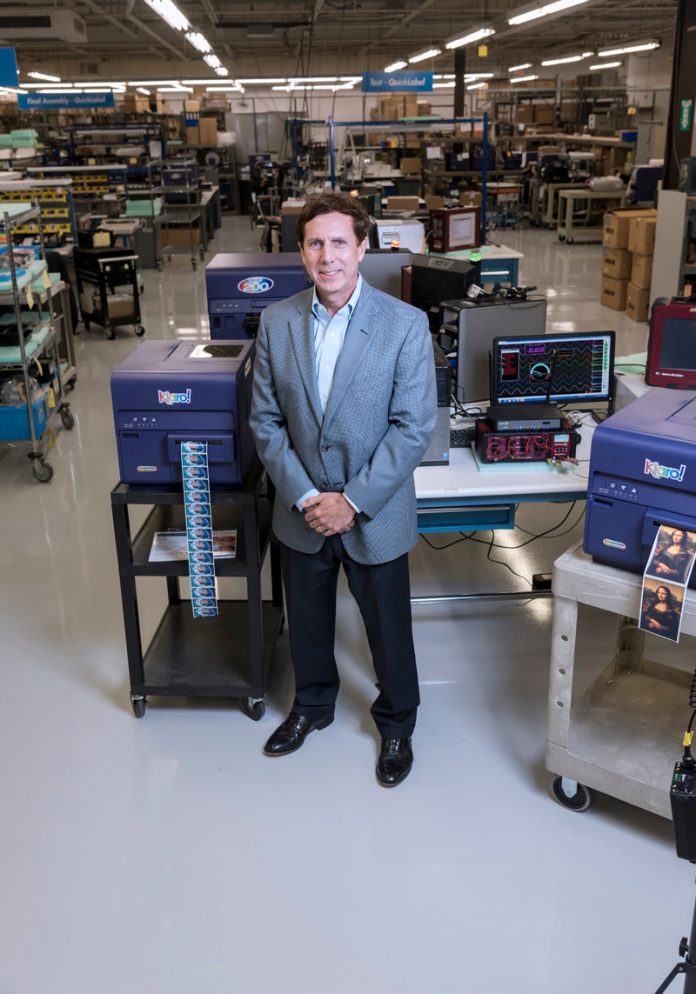 WEST WARWICK – Astronova Inc. reported profit of $5.7 million in the fiscal year ended Jan. 31, a 74.4 percent increase from the previous fiscal year, the company reported Thursday. Earnings per diluted share totaled 81 cents, compared with 41 cents one year prior.
The increase was largely driven by an increase in revenue and profit of the Test & Measurement segment of the company. T&M reported an increase of revenue of 57.2 percent in fiscal 2019 to $49.9 million in fiscal 2019, while segment operating profit increased 218 percent to $11.9 million.
The T&M revenue increase was largely attributed to the first full year of revenue associated with a flight deck printer acquired from Honeywell International in September 2017, as well as increased demand for the ToughWriter 640 printer.
The company's Product Identification segment saw revenue increase 6.2 percent to $86.8 million over the year, even as operating profit fell 25.1 percent to $7.9 million.
The company's total revenue for the fiscal year set a company record at $136.7 million, an increase of 20.5 percent from one year prior. The company also said that it had record bookings in fiscal 2019 of $141.9 million,
"We achieved strong operating and financial results in both the fourth quarter and fiscal year," said Astronova President and CEO Gregory A. Woods. "Our 2019 performance was fundamentally about good strategic execution. New product initiatives, pricing and geographic expansion helped grow our top line, while increased operating efficiencies and cost improvements drove a larger percentage of that growth through to the bottom line."
The company reported net income of $2.3 million in the fourth quarter of fiscal 2019, an increase of 267 percent year over year. Revenue for the quarter totaled $37.2 million, an increase of 13.7 percent.
Diluted earnings per share for the quarter were 32 cents, compared with 9 cents in the fourth quarter of fiscal 2018.
The company also reported that dividends per common share were 28 cents in fiscal 2019, the same as the previous year.
"Looking ahead, we anticipate another strong year in fiscal 2020 with modest revenue growth and increasing operating margins as we rigorously apply the principles of the AstroNova Operating System, focus on working capital utilization, and continue to improve the leveraging of our operating expenses," Woods said. "We believe this, coupled with our on-going commitment to product innovation, will further strengthen our fundamental competitiveness."
Chris Bergenheim is the PBN web editor. Email him at Bergenheim@PBN.com.