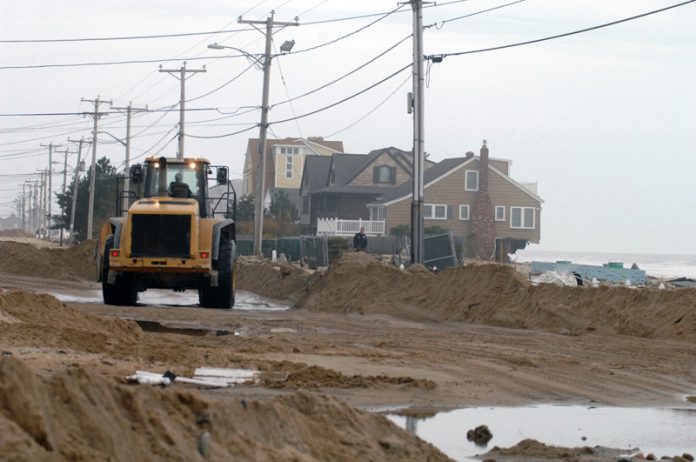 PROVIDENCE – Federal legislation that discourages development in flood-prone areas saved Rhode Island $134 million in disaster relief expenses over a 25-year period from 1989 through 2013, according to new estimates from the National Audubon Society.
The state-by-state estimates are based on findings of a recent study by researchers Andrew S. Coburn (at Western Carolina University) and John C. Whitehead (Appalachian State University), recently published in the peer-reviewed Journal of Coastal Research. Their study found the Coastal Barrier Resources Act of 1982 reduced federal coastal disaster expenditures by $9.5 billion nationwide over the 25-year period.
The findings were based on the U.S. Department of Agriculture's 2012 Natural Resources Inventory land development rate data to calculate annual federal expenditures that would have been paid out in 93 coastal counties had they been developed unimpeded by the 1982 legislation.
The Coastal Barriers Resources Act discourages development on flood-prone coasts, islands and wetlands. Such efforts, however, have pitted conservationists against real estate interests eager to develop valuable coastal lands.
The Audubon Society, among the nation's leading advocates for environmental conservation, is emphasizing the fiscal benefits of the legislation to help preserve the program, which is undergoing a federal review.
The U.S. Fish & Wildlife Service in the process of updating which areas of nine coastal states damaged by Hurricane Sandy, including Rhode Island, should be added to the Coastal Barrier Resources System and which should be removed. The most destructive storm of the 2012 Atlantic hurricane season, Sandy most impacted nine states: Rhode Island, Connecticut, Delaware, Maryland, Massachusetts, New Hampshire, New Jersey, New York and Virginia.
The Fish & Wildlife Service is currently accepting public comment on part of its proposal to add 277,000 acres to and remove another 1,344 acres from the Coastal Barrier Resources System in the nine states.
Audubon said the new study's estimated savings are far greater than the only other known attempt to measure the legislation's fiscal impact in 2002, when the Fish and Wildlife Service estimated it would save about $1.3 billion from 1983 through 2010.
"The Coastal Barrier Resources System was one of the best ideas Congress ever had," said Karen Hyun, Audubon's vice president for coastal conservation. "And this study tells us that it works exactly the way it's supposed to. It delivers massive federal savings plus environmental protections that help coastal communities withstand deadly storms and hurricanes."
Using Coburn's and Whitehead's findings, Audubon broke down estimated savings in federal disaster expenditures in eight of the Atlantic coast states subject to federal review:
Rhode Island – $134 million
Connecticut – $53 million
Delaware – $39 million
Maryland – $55 million
Massachusetts – $467 million
New Jersey – $29 million
New York – $752 million
Virginia – $70 million
Audubon did not estimate savings for New Hampshire because it currently is not included in the Coastal Barrier Resources System.
Audubon said the Coastal Barrier Resources Act has used a "free-market" approach to coastal conservation: It bans most federal tax dollars for development and rebuilding on storm-prone, ecologically sensitive coastal areas.
"Concrete walls aren't the answer for the kinds of storms and flooding we have been seeing," Hyun said. "Billion-dollar, 500-year storms are becoming annual events. Natural infrastructure like wetlands, islands and beaches are nature's front line of defense and keeping them development-free is a common way for us to reduce storm impacts and keep costs down for taxpayers."
Scott Blake is a PBN staff writer. Email him at Blake@PBN.com