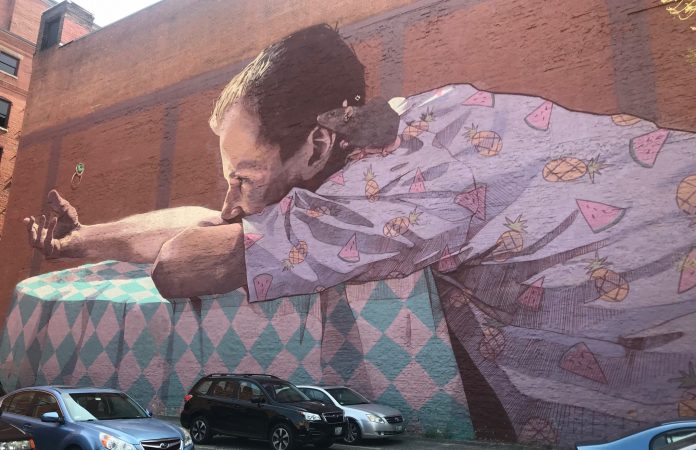 PROVIDENCE – Two new murals are coming to Downtown Providence, the Avenue Concept announced Friday.
The nonprofit said that work will commence on the two projects on Monday, one by Resident Mural Artist Gaia and the other by 2-D Resident Local Artist Sam White.
Gaia's mural will be located on the east-facing wall at 32 Custom House St. and will be inspired by the history of the location and the indigenous peoples of Rhode Island. The organization partnered with the Tomaquag Museum in Exeter to develop a concept and research the history.
Sam White's mural will be the third installment of the Avenue Concept's rotating mural project on the facade of the Providence National Bank on Weybosset Street. The work will be pixelated depictions of marine life in a piece called "Party Shark – Seals Galore." The rotating murals are commissioned as one-year installations.
Work on Gaia's mural is expected to be completed by the second weekend in September, the nonprofit noted. Both artists will be working on their projects concurrently throughout the end of August and early September,
The Avenue Concept encouraged visitors to visit the mural sites to see the artists working on their pieces during that time.
Chris Bergenheim is the PBN web editor. He can be reached at Bergenheim@PBN.com.