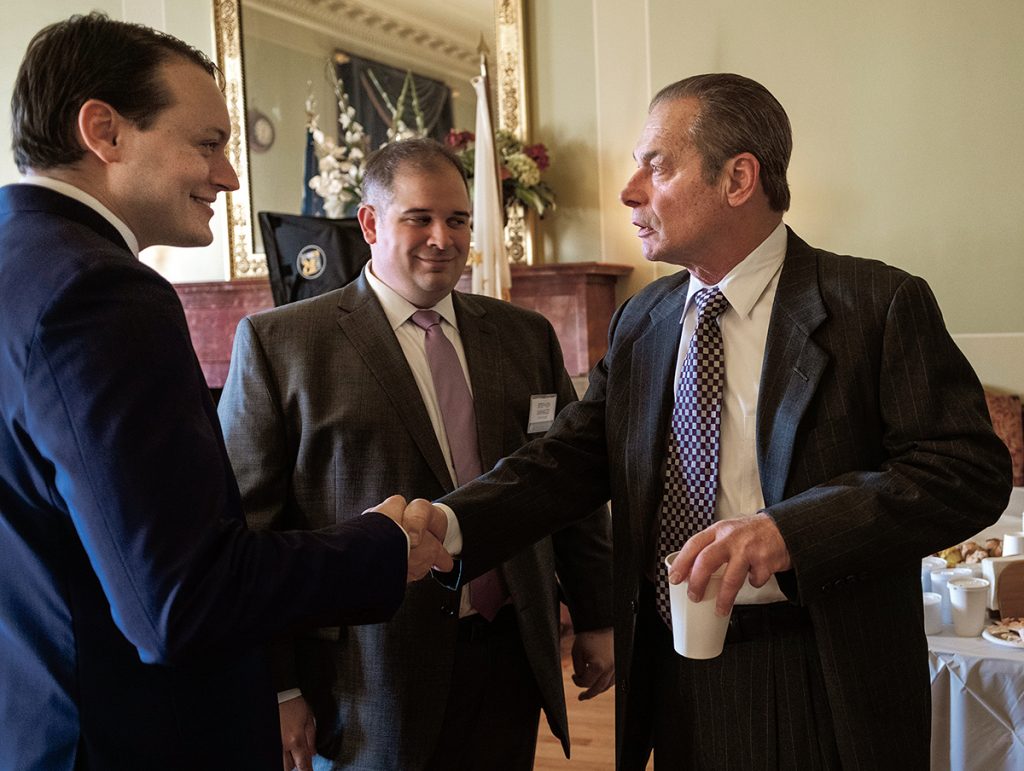 According to PBN's cover story this week, House Speaker Nicholas A. ­Mattiello's top budget priority is continuing the phaseout of the auto excise tax. And as the Ocean State has come to know all too well, what this speaker wants, he gets … although this year that outcome is not a given.
One potential for conflict with that priority could be Gov. Gina M. Raimondo's R.I. Promise program, which she proposes to expand beyond its current Community College of Rhode Island limits to include nontraditional CCRI students, as well as people who attend the state's two four-year higher education institutions, Rhode Island College and the University of Rhode Island, all of which will increase the price tag on the program.
Add in Senate President Dominick J. Ruggerio's caution when it comes to the state budget, which is projected to have a $160 million shortfall through fiscal 2019 and fiscal 2020, and you have all the makings of a budget standoff, one that could lead to last-minute, back-room deals that satisfy only those people who hold the budget-writing pen.
While it has been noted before, this notion requires repeating. Investing in the state's intellectual capital, which is what the R.I. Promise program does (and which the voter-passed school infrastructure bonds do as well), is a far better use of funds than cutting the auto excise tax with no plans to replace the hole it drives into state revenue.
It will be months before legislators approve a state budget. Let us hope that a more rational approach can be adopted before then.