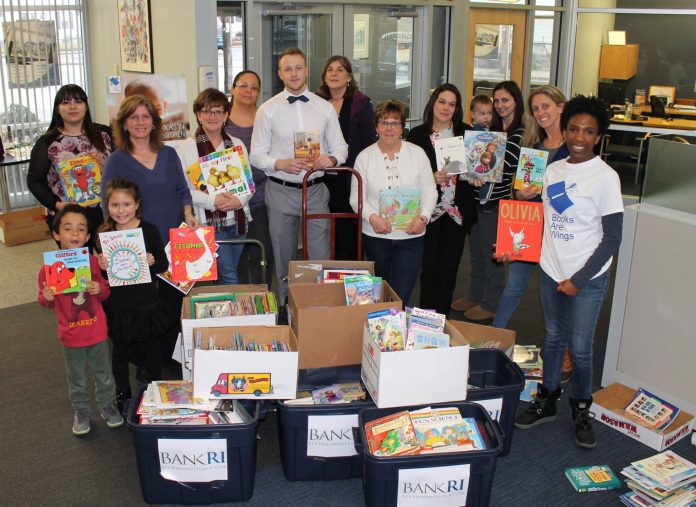 PROVIDENCE – During its eighth annual monthlong book drive in March, customers and staff of Bank Rhode Island's 20 in-state branches donated more than 3,252 books to Pawtucket-based nonprofit Books Are Wings.
"Each year, I find myself in awe of the outpouring of generosity to our book drive by customers and staff alike who want to be part of the solution to improve childhood literacy and help kids fall in love with reading," said Patricia O'Donnell-Saracino, vice president of community relations for BankRI, in a statement. "I cannot thank everyone enough for their support in making this year's collection a success and for giving a gift to children that will help them succeed in the classroom and beyond."
A portion of the books, per the bank's "Sponsor-A-School" agreement with Books Are Wings, will be donated to the students at Mary E. Fogarty Elementary School in Providence while the remainder will be distributed to children in some of the state's neediest communities.
Since its inception in 2011, BankRI's annual book drive has generated donation of more than 17,500 books.
Emily Gowdey-Backus is a staff writer for PBN. You can follow her on Twitter @FlashGowdey or contact her via email, gowdey-backus@pbn.com.