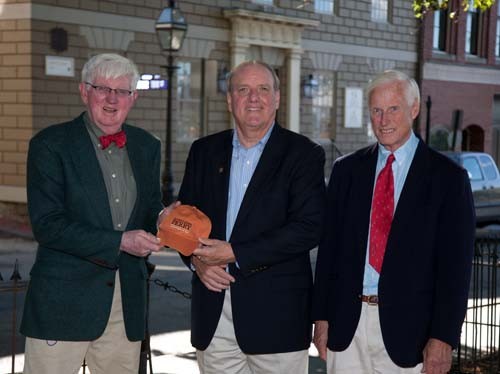 BankNewport recently donated $10,000 to Oliver Perry Hazard Rhode Island (OHPRI) to support the nonprofit's new headquarters at the Buliod-Perry House in Newport.
"BankNewport is proud to help our new neighbor establish a presence on historic Washington Square," said Thomas W. Kelly, BankNewport president and CEO. "We commend their dedication to commissioning the SSV Oliver Hazard Perry to teach education-at-sea programs to Rhode Island area youth."
OHPRI was founded 15 years ago to host Tall Ships visits in Narragansett Bay and to provide educational programs related to sailing and shipbuilding.
"BankNewport is a cornerstone of our community and has helped sharpen OHPRI's profile among business leaders, private donors and government officials who are so important to this statewide effort," said Bart Dunbar, chairman of OHPRI.
BankNewport had first contributed to OHPRI in 2008 when it donated $25,000 to help with the acquisition and shipbuilding plan of the SSV Oliver Hazard Perry. •