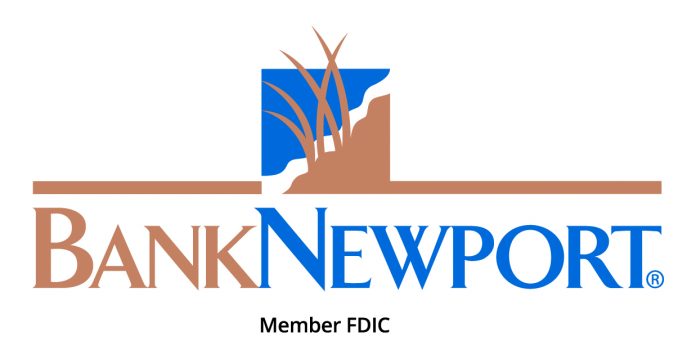 NEWPORT, R.I. (January 31, 2018) – Each year, BankNewport's community outreach program strives to strengthen and enrich lives and communities throughout Rhode Island.
In 2017, BankNewport awarded over $568,000 in grants, sponsorships and donations to a wide range of nonprofits serving various sectors of our state – basic human needs, children and families, healthy lives, education success, environment, arts & cultural, housing and economic security. Financial education and community projects by BankNewport employees totaled over 8,000 hours.
"Community commitment has been integral to BankNewport's mission since our founding almost two hundred years ago," stated Sandra J. Pattie, BankNewport President and Chief Executive Officer. "Through our charitable giving program, the Bank annually invests in the tireless and impactful work of so many nonprofits, helping them transform the lives of our neighbors and local communities of which we are all a part of."
Grants awarded in 2017 by the Board of Directors of BankNewport include:
AIDS Care Ocean State received $5,000 to help fund the ENCORE program.
Aquidneck Island Robotics received $1,000 to fund STEM supplies for the program.
Aquidneck Land Trust in Middletown received $25,000 for Spruce Acres Farm.
Barrington TAP-In food pantry received $4,000 to serve East Bay residents.
Boys and Girls Clubs of Newport County received $10,000 to expand youth academic and career readiness programming.
Boys Town New England received $2,500 to provide Common Sense Parenting sessions throughout Newport and Bristol Counties.
Capital Good Fund in Providence received $25,000 for credit-building loans and financial and health coaching for lower-income families.
East Bay Community Action Program received $10,000 for dental equipment to provide high quality endodontic therapy throughout the East Bay communities.
East Bay Food Pantry in Bristol received $5,000 for their Access Nutrition Program.
FAB Newport received $5,000 to help fund their FutureLab youth summer program.
God's Community Garden received $1,000 toward an additional farm stand.
Lucy's Hearth in Middletown received $25,000 to fulfill the Bank's total pledge of $50,000 to the 'Home Is Where the Hearth Is' building campaign.
MLK Community Center in Newport received $10,000 for health and wellness programming.
Newport Middle Passage Port Marker Project received $5,000 to fund PR, research and a community lecture series.
Newport Music Festival received $ 2,500 for community-based classical music programming during their 50th anniversary year in 2018.
Newport Performing Arts Center received $15,000 for historic restoration and revitalization of the 1867 Opera House Theater.
Norman Bird Sanctuary of Middletown received $5,000 for summer camp scholarships.
Rhode Island Community Food Bank received $8,000 to acquire and distribute food to member agencies in Newport and Bristol Counties.
Rhode Island Foundation Civic Leadership Fund received a $2,500 grant.
Rhode Island Philharmonic Orchestra and Music School received $5,000 for LinkUp curriculum and education concert programming for youth from Aquidneck Island and Providence County.
Saint Vincent de Paul Society at St. Joseph's Conference Newport received $2,500 for their Emergency Financial Assistance program.
Save The Bay received $5,000 to fund a comprehensive, multi-experience STEM program for the M.E. Fogarty School in Providence.
Sojourner House in Providence received $5,000 for critical housing and support services for victims and survivors of domestic violence, sexual assault, human trafficking, and for children who have witnessed violence in their homes.
Southern Rhode Island Volunteers received $7,500 for continued expansion of their Independent Aging Senior Services.
Star Kids Scholarship Program received $3,000 for after school, summer camp, mentoring, and tutoring programming for Newport County Star Kids.
United Way of Rhode Island received $40,000 representing year two of a three-year partnership to strengthen the nonprofit sector in Rhode Island through professional development trainings.
West Bay Residential Services in Warwick received $8,800 for staff learning modules to serve clients through residential, day and employment programs.
An over $40,000 investment was made to present financial education programming at Coventry High School, Portsmouth High School, Rogers High School in Newport, and West Warwick High School for students to understand the importance of building a secure financial future.
In addition, the Newport County Chamber of Commerce/Newport County Development Council received $30,000 for the development of a Regional Economic Development Division.
Proactive funding was extended to the American Red Cross ($4,197) and Salvation Army ($2,500) for hurricane disaster relief services, as well as $3,500 to Saint Patrick's Church in Providence for their van that supports the meal kitchen and food pantry.
About BankNewport
Founded in 1819 and headquartered in Newport, BankNewport offers a full suite of loan and deposit products and services for families and businesses throughout Rhode Island. In addition, OceanPoint Insurance Agency, Inc., a subsidiary of BankNewport, offers a broad range of property casualty insurance products and a full array of financial services. With 15 banking offices and $1.5 billion in assets, BankNewport is one of the oldest community banks in the United States and, as a mutual organization, is committed to the financial success of its customers, employees and communities.
###