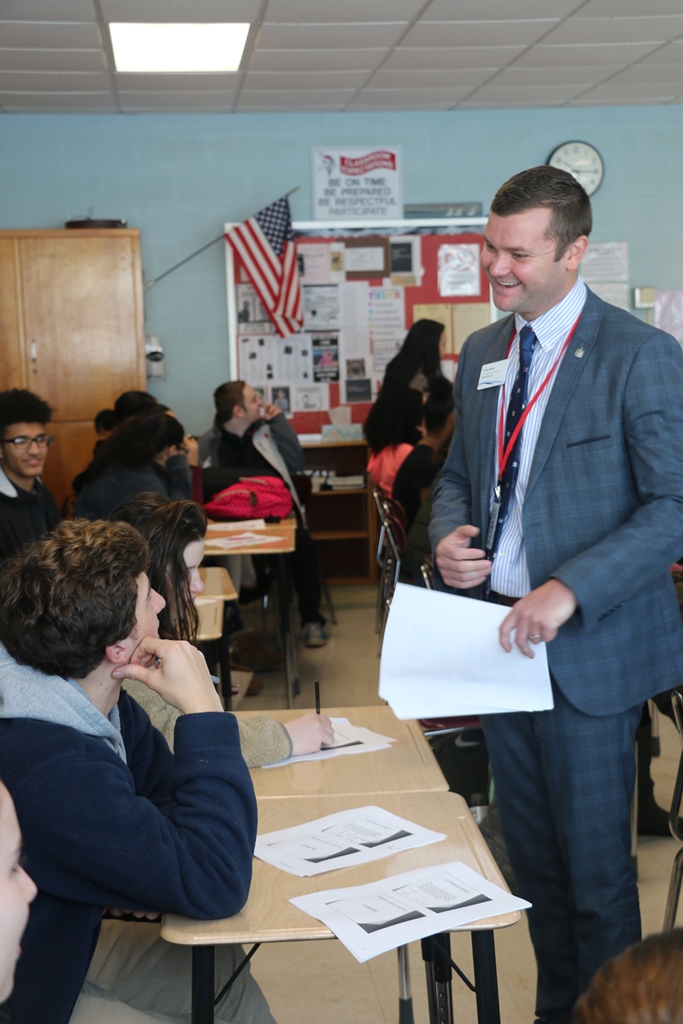 NEWPORT, RI (March 15, 2018 ) – BankNewport is proud to present its financial literacy program to students at four local high schools during the current school year – Coventry High School, Portsmouth High School, Rogers High School in Newport, and West Warwick High School. The program was developed to complement the personal finance instruction currently in place at the high schools.
Monthly classroom presentations are conducted by BankNewport's management team on topics such as career exploration, savings and checking accounts, electronic banking services, establishing good credit, and monthly budgeting. The Bank's insurance partner, OceanPoint Insurance Agency, also participates in the program, conducting classroom presentations on personal lines insurance products and investment savings. The program goal is to help students increase their financial skills and understand that managing their personal finances can pave the way for a bright economic future.
After completing the classroom curriculum, participating students from the four high schools will take part in the program's culminating event, a Financial Education Fair. The Fair is a highly interactive simulation that places students through a realistic budgeting experience where they will interact with local businesses to make lifestyle spending decisions based on their chosen career, monthly income, and living expenses. The Fairs will be held in April.
About BankNewport
Founded in 1819 and headquartered in Newport, BankNewport offers a full suite of loan and deposit products and services for families and businesses throughout Rhode Island. In addition, OceanPoint Insurance Agency, Inc., a subsidiary of BankNewport, offers a broad range of property casualty insurance products and a full array of financial services. With 15 banking offices and $1.5 billion in assets, BankNewport is one of the oldest community banks in the United States and, as a mutual organization, is committed to the financial success of its customers, employees and communities.
# # #