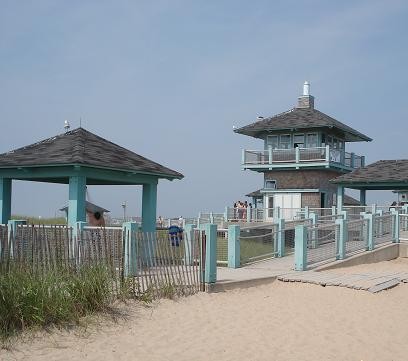 PROVIDENCE – Rhode Island is the 19th best state to retire, according to a study released Wednesday by Bankrate.com.
The Ocean State's low crime rate (ninth lowest in nation) and strength in health care quality (10th best) helped it land in the top half of states that are the best to retire. Its weak areas were in taxes (tied for eighth highest) and cost of living (ninth highest).
Those looking for the best state to retire won't have to travel very far – it's New Hampshire, where well-being ranked second best in the nation, health care quality is fourth best and crime rates are third lowest. Colorado and Maine rounded out the top three. Massachusetts came in seventh best, Vermont, 14th.
Connecticut ranked lowest in New England at 32nd. Alaska ranked lowest on the list at 50th.
Bankrate said it conducted a survey that said 47 percent of Americans would consider relocating when they retire.
"There's absolutely no doubt that warmer climates do attract" seniors, Karen Holden, professor emeritus at the University of Wisconsin's La Follette School of Public Affairs, told Bankrate.com.
But other factors come into play beyond weather, as most retirees depend on some kind of fixed income, such as Social Security.
Nari Rhee, director of the Retirement Security Program at the University of California-Berkley's Labor Center, said seniors need to find a place where they can maximize their money.
"They think, the state has low taxes, ergo I can stretch my dollars further," Rhee said in a statement. "But if that also means they're going to be paying more for out-of-pocket costs for their health care or long-term care, then that's going to make a difference."
States are rated on cost of living, health care quality, crime, cultural vitality, weather, taxes, senior citizens' overall well-being and the prevalence of other seniors. Data from the FBI, Gallup Healthways, and the U.S. Census Bureau was used, along with other sources.