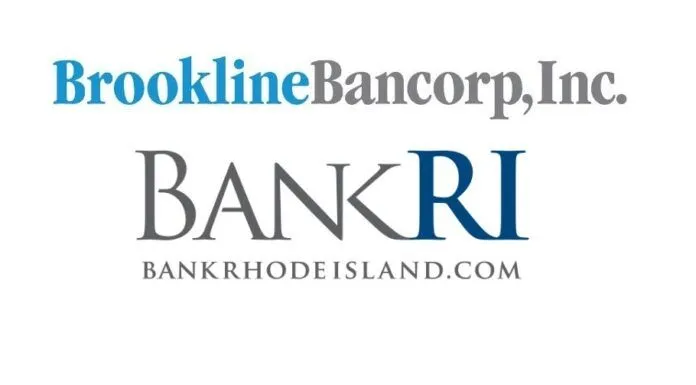 PROVIDENCE – Brookline Bancorp Inc. saw annual profits dip 4.9% just ahead of closing a $313 million deal to buy a New York bank.
The Bank Rhode Island parent company on Wednesday reported annual earnings of $109.7 million. The 2022 report reflects earnings up until the day before the company's acquisition of New York-based PCSB Financial Corp., which closed Jan. 1. Costs associated with the deal, along with building up a stockpile of reserves to prepare for an economic downturn, contributed to lower 2022 profits compared with the year prior.
Earnings per diluted share also fell 6 cents to $1.42 per share.
Mirroring the strategy adopted by financial institutions nationwide, the company added $8.6 million to its credit-loss provisions over the course of the year to guard against bad loans. By contrast, the company dumped $7.8 million from its stockpile in 2021, when the economy appeared to be bouncing back from a pandemic slump. 
Also cutting into profit margins was a 10.4% jump in noninterest expenses, which included increases in compensation and employee benefits and $2.2 million in merger and acquisition costs. 
These losses were partially offset by a 10.8% boost to annual interest income, to $345.2 million, driven by aggressive federal interest rate hikes over the last year. Rising interest rates also drove up interest expenses, which increased 55.8% to $45.4 million. 
Also a function of higher interest rates, net interest margin – the difference between interest income generated and the amount paid out – increased 18 basis points to 3.67%.
Noninterest income of $28.3 million marked a 5% increase over 2021, with increases in the gain on sale of loans and leases held-for-sale and "other" income.
Total assets stood at $9.2 billion as of Dec. 31, up 7.2% over a year ago. This included a 6.8% boost to loans and leases to $7.6 billion, with the largest gains in commercial real estate loans, as well as a 47% increase in "other" assets to $260 million.
Total deposits of $6.5 billion marked a 7.5% decline over the prior year, with losses to savings, money market and certificate of deposit accounts.
The company also reported a fourth-quarter profit of $29.7 million, up 4% over the fourth quarter of 2021. Rising interest rates again drove up quarterly profits, with interest income of $103.4 million marking a 34.4% increase over the fourth quarter of 2021.
This was partially offset by a jump in interest expenses, which increased more than four-fold to $34.4 million.
The company added $5.7 million to its credit reserves in the fourth quarter of 2022, again a strategy to guard against forecasted economic downturns, compared with the $751,000 it added a year ago.
Quarterly noninterest income declined 15.3% to $9.1 million, with the biggest loss in net loan level derivative income.
Quarterly noninterest expenses rose 10.1% to $47.2 million, including $641,000 in acquisition costs along with increases in employee compensation and benefits, occupancy and equipment costs.
"Brookline Bancorp had an excellent year in 2022," Paul Perrault, company chairman and CEO, said in a statement. "We again finished the year with exceptional loan growth and are well positioned as we look forward to 2023. We are pleased to welcome PCSB Bank to our family of banks and look forward to their contributions to our company in the years to come."
Brookline's earnings report did not break out the performance of Providence-based Bank Rhode Island. Brookline Bancorp is also the parent company for Brookline Bank and First Ipswich Bank in Massachusetts.
Bank Rhode Island has the fifth-highest share of in-state deposits in Rhode Island as of June 30 at $2.6 billion, according to the Federal Insurance Deposit Corp.
Nancy Lavin is a PBN staff writer. You may reach her at Lavin@PBN.com.

Want to share this story? Click Here to purchase a link that allows anyone to read it on any device whether or not they are a subscriber.