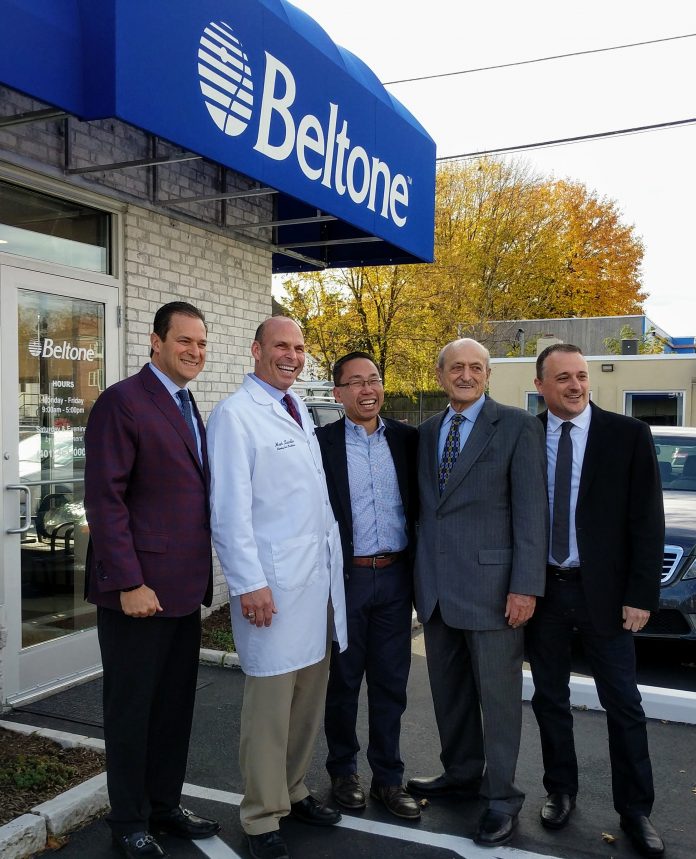 CRANSTON – Warwick-based Beltone New England celebrated the grand opening of its new hearing aid center at 478 Reservoir Ave. in Cranston on Nov. 9.
The event was something of a homecoming for Beltone New England owner and CEO Michael Andreozzi, since his father, Rocco, launched the business with its first location in Cranston, which the company had maintained for the past 15 years.
The new site is now the company's only Cranston location.
"We needed more exposure and an expanded test room for some of the new equipment we are using in testing and fitting hearing aids," said Nelson Hudes, spokesman for the company.
The Reservoir Avenue location now employs four people, with the addition of a hearing aid technician.
"On behalf of all Cranston residents, I'm pleased to congratulate Michael Andreozzi and his team on opening their new Beltone New England location right in the heart of our city on Reservoir Avenue," said Cranston Mayor Allan W. Fung, who attended the grand opening.
Also attending the event were Lawrence Diboni, director of economic development in Cranston, and Marcia Lopresti, economic development aide.
"We are delighted to announce the grand opening of our newest Beltone Hearing Aid Center in Cranston," Andreozzi said. "Our team provides our customers with the best hearing-aid solutions in this area. This new hearing care facility is one of the most advanced in the region with state-of-the-art testing equipment."
Also in attendance were Beltone New England President Brian Snowden; Sue Champagne, executive assistant to Michael Andreozzi and Brian Snowden; Teesha Williams, vice president of marketing; Stefanie Robbio, marketing director; and Marissa Anderson, marketing coordinator.
"We are so excited to be in our brand-new location!" said Mark Zarrella, board-certified hearing instrument specialist at the Cranston office.
Beltone New England has 65 locations in nine states.
Rob Borkowski is a PBN staff writer. Email him at Borkowski@PBN.com.