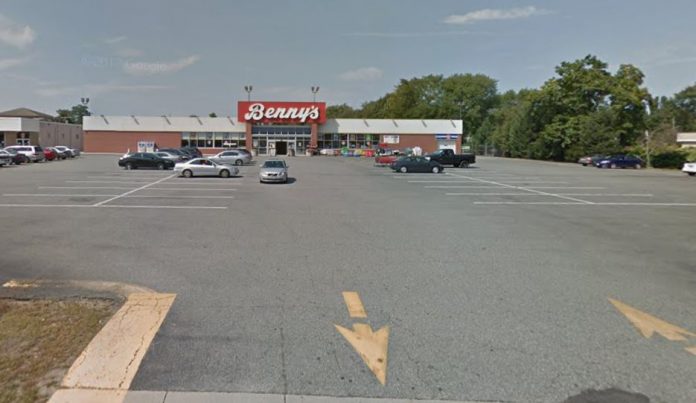 RICHMOND — Following the announcement of the upcoming Benny's Fresh Marketplace to Richmond, a spokesman for Benny's issued a statement that despite its claims, the market did not acquire the rights to the Benny's trademark and is infringing on its copyright.
"Benny's intends to take all action needed to enforce its federal trademark protections and common law rights to its intellectual property," said Benny's Spokesman Dante Bellini in an email Friday.
"To be clear, permission for use was never granted by Benny's," Bellini said. "In fact, it was never even requested from Benny's. Simply put, this is brand infringement of the highest order."
On its Facebook page, the upcoming Richmond market said that it had legally obtained the rights to the name and logo. The company had planned to open the shop in the old Wildwood Liquors location on Kingstown Road. The company opening the shop is Menta Brokerage Inc., owned by Chris Menta.
Benny's said that it had filed a cease-and-desist letter to Menta and his registered agent William Baxter.
A spokesperson for Menta Brokerage pointed PBN to its filings with the state of Rhode Island trademarking its use of the original Benny's sign, but did not answer questions as to whether it had cleared the use of the name and logo from the company.
In a statement Friday afternoon the company said, "In an effort to clear the air we want to first start by saying we took what we thought were the proper steps to obtain the trademark of the Benny's logo. We did not misrepresent ourselves when previously stating this. However, it was overlooked that there was a federal trademark in place. Our intention was never to disrespect a store that holds a place in all of our hearts but rather to pay homage to them."
Chris Bergenheim is the PBN web editor. Email him at Bergenheim@PBN.com.