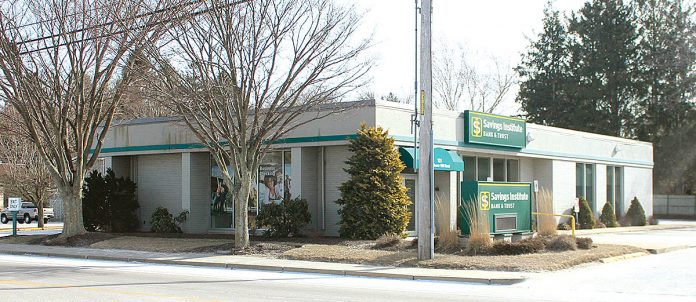 PROVIDENCE – Berkshire Hill Bancorp Inc. has completed its acquisition of Savings Institute Financial Group Inc., resulting in the merger of Savings Institute and Trust Co. into Berkshire Bank, Berkshire announced Monday.
The acquisition gives the Boston-based regional bank a local retail banking presence, taking over Willimantic, Conn.-based Saving Institute's five branches in Rhode Island, as well as 18 branches in eastern Connecticut.
Through the acquisition, Berkshire gains about $1.7 billion in assets and about $1.3 billion in deposits.
Savings Institute Bank & Trust Co. accounted for 0.6% of total market share of deposits in Rhode Island and Bristol County, Mass., as of June 30, 2018, with roughly $283 million, according to the PBN Book of Lists.
In a letter to customers in April, leaders of the two banks said the united companies will operate under the Berkshire name. The banks signed the agreement in December.
Monday, Berkshire said it issued about 5.7 million common shares as merger consideration in the stock-for-stock exchange detailed in the agreement, valued at approximately $176 million. Including the new shares issued, Berkshire's outstanding common stock has increased to about 51.2 million shares, resulting in a market capitalization of about $1.6 billion.
"We are excited to welcome Savings Institute's customers, employees and shareholders to the Berkshire family," Berkshire CEO Richard Marotta said in a statement. "The Savings Institute team has been receptive and worked cohesively with our teams as we moved towards closing.
"We look forward to continuing our work with our new colleagues as we bring our full suite of products and expanded resources to their markets," Marotta added."Our next steps include completing the integration of Savings Institute following the planned systems conversion in October."
While it did not comment on specific plans for its newly acquired branches, Berkshire Bank said it "regularly evaluates" its branch footprint to meet the needs of customers while adding efficiencies.
"We recently announced our new storefront concept, which creates a unique space to help our neighbors tackle the growing wealth gap, build more authentic relationships, and provide a safer space for communities to exchange ideas and encourage growth in the local economy," the bank said in a statement Wednesday. "We will pilot these storefronts in Boston and plan to expand them to other areas in the future."
Another new service, Berkshire said, is the "MyBanker" program, designed to "provide everyone who banks with us the VIP treatment. Our MyBankers will come to you where you are and help you to meet your financial goals."
Scott Blake is a PBN staff writer. You may email him at Blake@PBN.com.