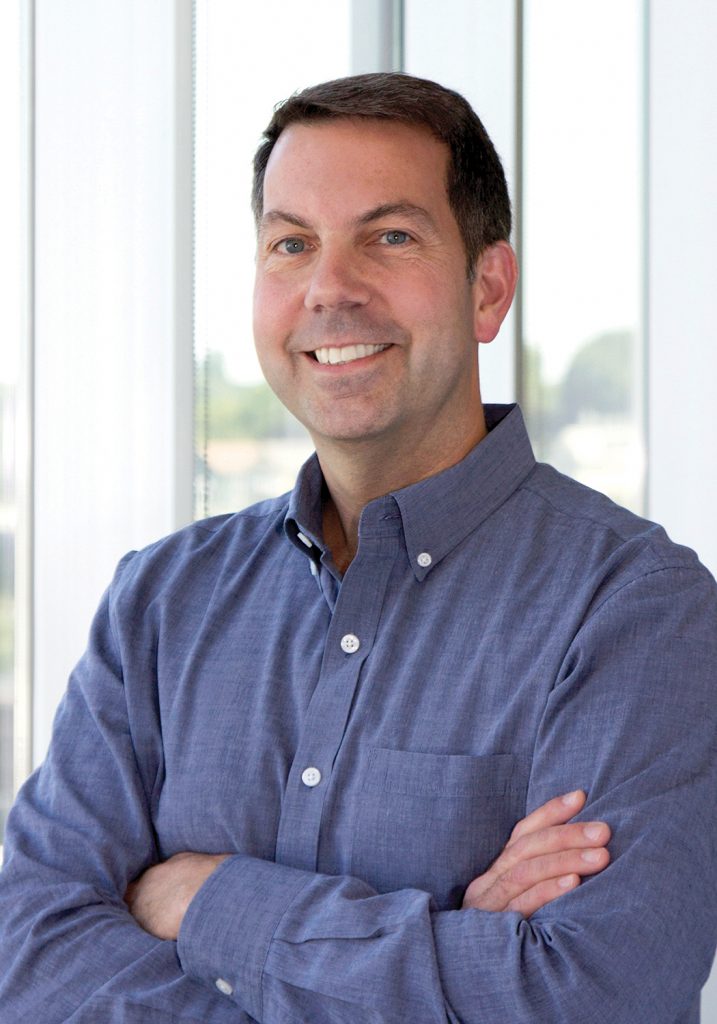 GREG LUPICA, director of information technology system support for Blue Cross & Blue Shield of Rhode Island, was recently named by the company as its 2018 BlueAngel of the Year. The award honors those who make a difference in the communities. Lupica has overseen the annual Rhode Island Great Strides Walk, which supports the Cystic Fibrosis Foundation.
---
Why is the cause to battle cystic fibrosis near and dear to you? My 22-year-old son Will was born with cystic fibrosis, a genetic, progressive disease that causes life-shortening damage to lungs and other organs. When he was diagnosed at 6 months old, my wife, Amy, and I knew we had to learn about the disease and seek the right medical care for Will.
We reached out to the local chapter of the Cystic Fibrosis Foundation, whose mission it is to cure CF and improve the quality of life for all people with the disease. We discovered a grass-roots fundraising community with a cutting-edge strategy for investing in research and drug development that has already paid off with breakthrough treatments improving the lives of my son and others.
How much has the community's involvement in the Great Strides Walk grown over the last 20-plus years? For the first Great Strides after Will was diagnosed, we gathered family, friends and co-workers to walk and raise money with us and a small but dedicated group of walkers and volunteers. Afterward, Amy and I approached the local CFF chapter and proposed chairing the walk with the intention of turning it into a fun, meaningful event that would draw more people and raise more money. Over the last 20 years, the walk has grown from around 100 walkers raising $20,000 to a crowd of 600 walkers from around the state, regularly raising $150,000 to $200,000.
You also volunteer as a board member of Camp Street Community Ministries. What work do you do with that organization? Camp Street Community Ministries is a small nonprofit in my community, the Mount Hope neighborhood of Providence. Primarily a food pantry and clothing closet, CSCM serves around 250 families on a regular basis. I volunteer monthly on Saturday mornings when we open up for our guests to shop in the pantry. I also organize a group from Central Congregational Church to staff the pantry one Saturday each month.
Do you plan on doing any additional volunteer efforts in the future? One of the benefits of working at Blue Cross & Blue Shield of Rhode Island is its commitment to supporting and encouraging all associates in volunteer service. One of the most exciting opportunities Blue Cross offers each year is Blue across Rhode Island, a day of service open to all employees to volunteer at worthy organizations across our state. I've painted, shoveled, moved dirt and built boxes at various Rhode Island organizations. I enjoy learning about each organization and look forward to continuing this for many years to come.