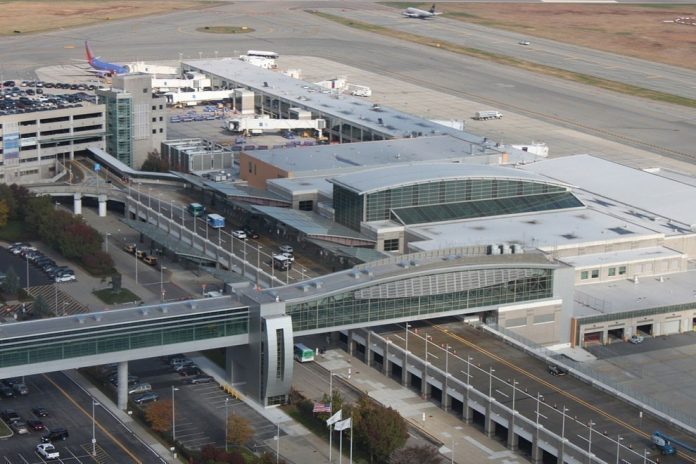 WARWICK – Following the announcement by President Donald Trump that the Federal Aviation Administration is grounding the Boeing Co.'s MAX family of airliners, the R.I. Airport Corp. issued a statement that acknowledged that Southwest Airlines and Norwegian Air were the two carriers at the airport impacted by the decision.
A spokesman for RIAC said the number of flights impacted was "impossible to predict," as other airports may be affected and cause ripple effects across flight traffic.
"We continue to evaluate this situation and stay apprised of contingency plans being implemented by our carriers," RIAC said in a statement. "We would encourage passengers who plan on traveling on Southwest or Norwegian to contact those airlines regarding potential impacts and plans they are putting in place to address affected customers."
Also Wednesday, Southwest issued a statement acknowledging that 34 MAX 8 aircraft had been removed from scheduled service due to the grounding of the MAX fleet. The airline noted that it remains confident in the MAX 8, "after completing more than 88,000 flight hours accrued over 41,000 flights," but supported the decision by the FAA and other regulatory bodies to ground the planes for further study.
"During our 48-year history, Southwest has continuously demonstrated our commitment to safety," said Gary Kelly, Southwest's chairman of the board and CEO. "We sincerely appreciate the trust our Customers and Employees place in our airline every day, and the Southwest Team is working diligently to minimize disruptions to our Customers' travel plans."
Norwegian Air said that of its 160 aircraft, only 18 are Boeing 737 MAX aircraft. The airline's flight from T.F. Green to Dublin had been a MAX 8 flight and had been cancelled.
Norwegian said it will operate a Boeing 787-9 Dreamliner aircraft on a temporary, daily basis from New York Stewart International Airport to Dublin Airport. The airline will deploy the Dreamliner to operate flights in order to provide service to affected customers scheduled to fly from either Providence's T.F. Green Airport in Rhode Island or Stewart to Dublin.
Norwegian Air passengers scheduled to depart from Providence will be accommodated on buses from T.F. Green Airport to Stewart Airport, according to the company.
"Given the uncertainty of this situation, we are unable to offer a refund or rebooking to passengers with future flights scheduled to be operated with Boeing 737 MAX aircraft," the company said in a statement.
Chris Bergenheim is the PBN web editor. Email him at Bergenheim@PBN.com.