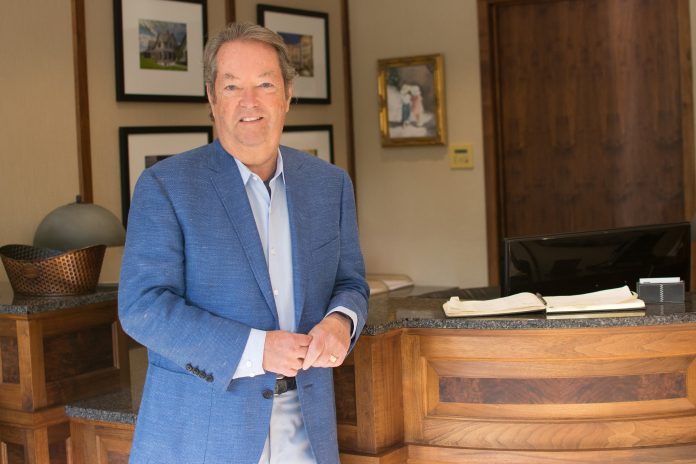 BRISTOL – Richard L. Bready, longtime chair of the Roger Williams University board of trustees, has stepped down from the position, the school announced.
"Chairman Bready has left an indelible mark on Roger Williams University, helping to lead a remarkable period of growth and dramatic transformation in the university's reputation and its impact on the communities we serve," RWU Interim President Andy Workman said in a statement.
Jerry Williams, RWU interim chief operating officer and executive vice president for finance and administration, said Bready always looked out for others.
"The one thing that stands out for me is his never-ending desire to help others with his time and generosity," Williams said in prepared remarks.
In his professional life, Bready served as CEO of Nortek Inc. from 1990 to 2011.
Bready served on the RWU board for a total of 22 years, serving as chair since 2007. His current term on the board began in 2005 and he previously served on the board from 1984 to 1993.
In addition, he was a member of the RWU School of Law board of directors from 2008 to 2014, and in 2007 established the Richard L. Bready Minority Endowed Scholarship, which provides financial assistance for underrepresented students who maintain high academic standards.
"I would like to sincerely thank you for such a fantastic opportunity to serve on the board of trustees for more than 20 years," Bready said in prepared remarks. "I appreciate your faith in my abilities and certainly did my very best to build Roger Williams University to where it stands today. I am eternally grateful for the trust you have put in me."
In honor of Bready's dedication to the school, in 2015 RWU dedicated the donor-funded, waterfront Richard L. Bready Mount Hope Bay Sailing and Education Center in his name.
The board will announce a new chair on Oct. 29.
Emily Gowdey-Backus is a staff writer for PBN. You can follow her on Twitter @FlashGowdey or contact her via email, gowdey-backus@pbn.com.