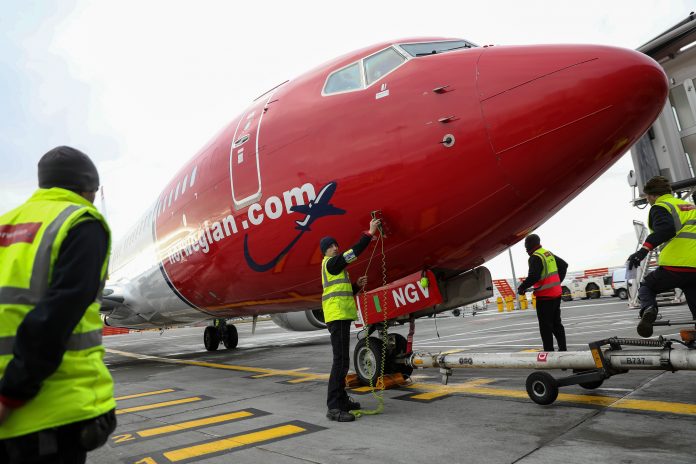 NEW YORK – It's a long shot, the advisers cautioned. But IAG boss Willie Walsh relishes a tough assignment.
And so the acquisitive Irishman took an audacious plunge into Scandinavia. The target: Norwegian Air Shuttle, the aviation pride of its home country and a pioneer in the turbulent air of low-cost long-haul services.
The risks are as great as the potential rewards. The founding family remains closely involved in the business and CEO Bjorn Kjos has made no secret that he doesn't want to sell, at least not at the moment. So advisers cautioned IAG SA management that a takeover would require treading carefully.
But there's obvious appeal, and a certain urgency to move, too. The Scandinavian company's newer fleet, the threat it posed with long-haul flights to Latin America, and the rout in the discount carrier's stock had grabbed IAG's interest.
The parent of British Airways had been watching Norwegian Air from afar for three or four months, according to people familiar with the confidential discussions. Walsh, wanting to lock in the asset before rival suitors emerged, began preparations for a deal, the people said. IAG picked advisers, and acquired a 4.6 percent stake in Norwegian carrier.
The clandestine approach was upended by Bloomberg's report on IAG's interest in the Norwegian company. The U.K. company was forced to disclose its intentions, prompting the target's stock to soar by a record 47 percent.
Norwegian, for its part, said it hadn't been aware of the suitor building its stake. Nevertheless, it provided a welcome respite for a company battling mounting debt and losses amid an aggressive expansion. IAG's interest, Norwegian said, vindicates its business model and global growth.
Manuel Baigorri is a reporter for Bloomberg News.