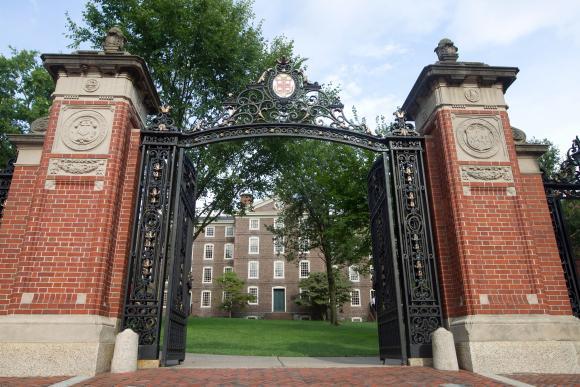 PROVIDENCE – Brown University assistant professor of anthropology Parker VanValkenburgh, along with his colleagues, was awarded a $150,000 American Council of Learned Societies grant to develop a digital platform for an archaeological survey in the Andes Mountain range in Peru, according to a late August release from the Ivy League school.
VanValkenburgh, together with Vanderbilt University associate professor of anthropology Steven Wernke, is designing the Geospatial Platform for Andean Culture, History and Archaeology, otherwise known as GeoPACHA, which is available online.
In an attempt to increase knowledge and understanding of Andean culture over a long period of time, VanValkenburgh said, in prepared remarks, "The project began with a particular problem in mind," adding, "namely, to understand how the Spanish viceroyalty's forced resettlement of at least 1.4 million indigenous people in the 1570s transformed the social and political landscapes of Peru."
The online platform will connect satellite imagery along with historic aerial photos and surveys – particularly photographs taken by the Peruvian Air Force between the 1940s and 1980s – to create a digital inventory of archaeological remains in the Andean region.
While previous archaeologists have focused studies on individual resettlement sites, known locally as reducciones, VanValkenburgh and Wernke hope to discover the impact of the overall resettlement of people to the reducciones.
"We set about trying to put as many reducciones on a map as we could, based in part on scattered textual descriptions of their locations in three extant census documents," VanValkenburgh said in his prepared remarks.
However, he added, the challenge exists in the fact the locations of many such regions were never contemporarily recorded, making their identification centuries later much more difficult. The pair hope GeoPACHA will help counter those obstacles.
Once VanValkenburgh and Wernke have collected the necessary imagery to plot the 150,000-square-kilometer area, or 57,915 square miles, the next step will be crowdsourcing experts to identify sites through the online platform.
For the third stage of the project, the team will use these manually identified data sets as training data for a machine learning algorithm that will be able to identify sites automatically over even larger areas.
Emily Gowdey-Backus is a staff writer for PBN. You can follow her on Twitter @FlashGowdey or contact her via email, gowdey-backus@pbn.com.