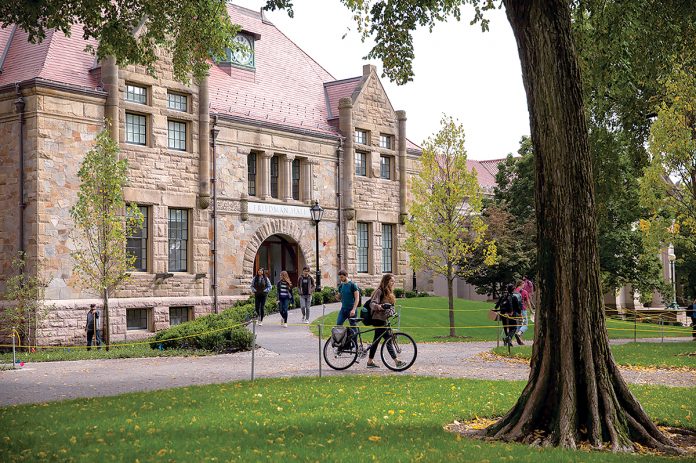 Owner: Brown University
Construction manager: Shawmut Design and Construction
Architect and interior designer: Anmahian Winton Architects
Landscape architect: Reed Hilderbrand LLC Landscape Architecture
Cost: $18 million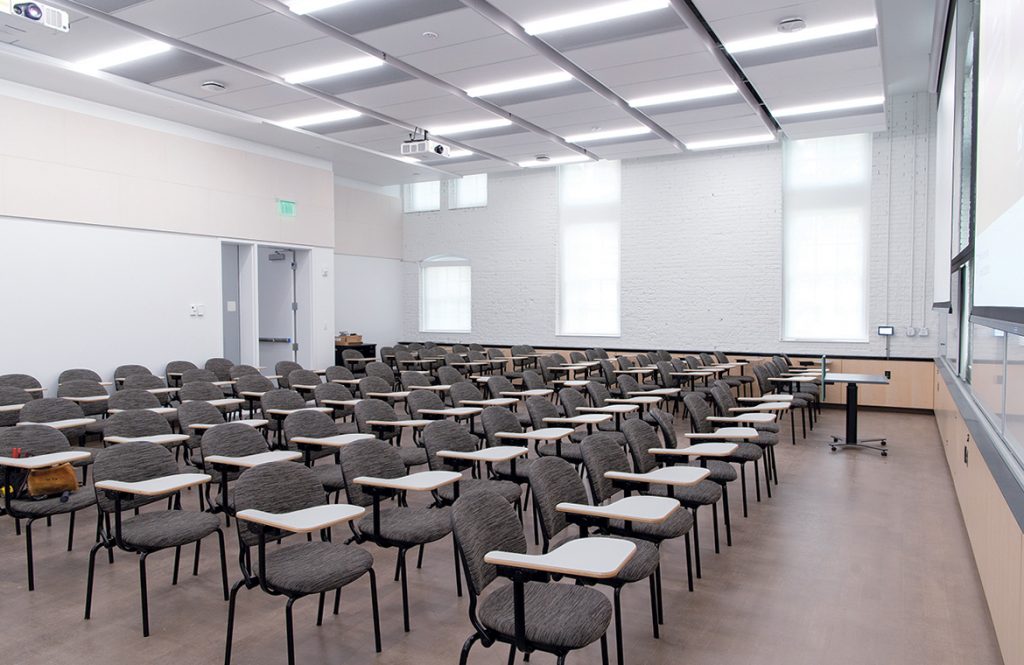 Use: The university's historic former Wilson Hall was recently renovated in time for the 2017-18 academic year. The hall's refurbishment was supported by a $24 million gift from the Richard A. and Susan P. Friedman Family Foundation. The renovations to the late 19th-century building were the first of its kind since the 1960s. Along with showing the building's new name, the main entrance now has a curved walkway, which replaces the old stone steps, in order to make the hall accessible to students with physical disabilities. After the yearlong project, the hall includes 20,000 square feet of usable space and seven classrooms – the hall previously had 19 small classrooms. Those classrooms, which will seat between 25 and 115 students and have flexible seating configurations, are outfitted with instructional technology, such as wireless projectors, projection screens and lighting controls. The hall now also has a 900-square-foot common area for students to gather and study, as well as some small social spaces throughout.
PHOTOS COURTESY BROWN UNIVERSITY