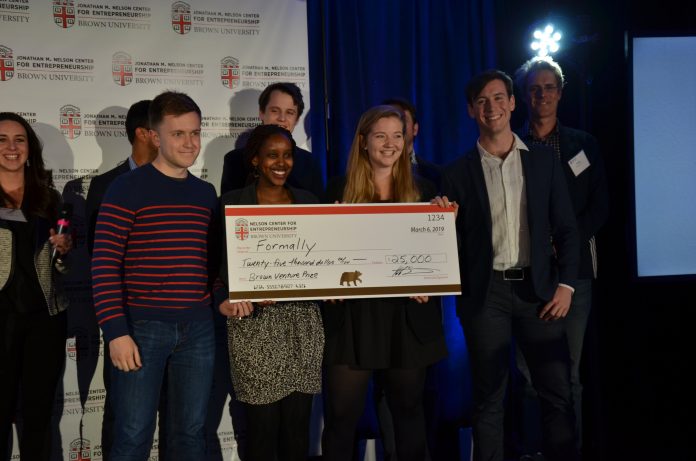 PROVIDENCE – The Nelson Center for Entrepreneurship at Brown University has announced the winners of its second annual Venture Prize pitch contest held Wednesday evening.
The competition featured eight finalists pitching their concepts and businesses to a panel of seven judges.
The top three pitches were awarded a combined $50,000 in prize money.
The first prize was awarded to Formally, a service that provides applicant and attorneys easier and secure access to immigration and legal forms. The pitch team was awarded $25,000.
The second prize and $15,000 was awarded to goTeff, a nutrition brand selling teff grain to United States consumers and empowering Ethiopian small farmers.
EmboNet was awarded third place in the contest and $10,000. The company is developing a double-layered pocketed mesh designed to remove embolic debris from blood in order to reduce stroke risk and cerebral injury associated with cardiac bypass surgeries.